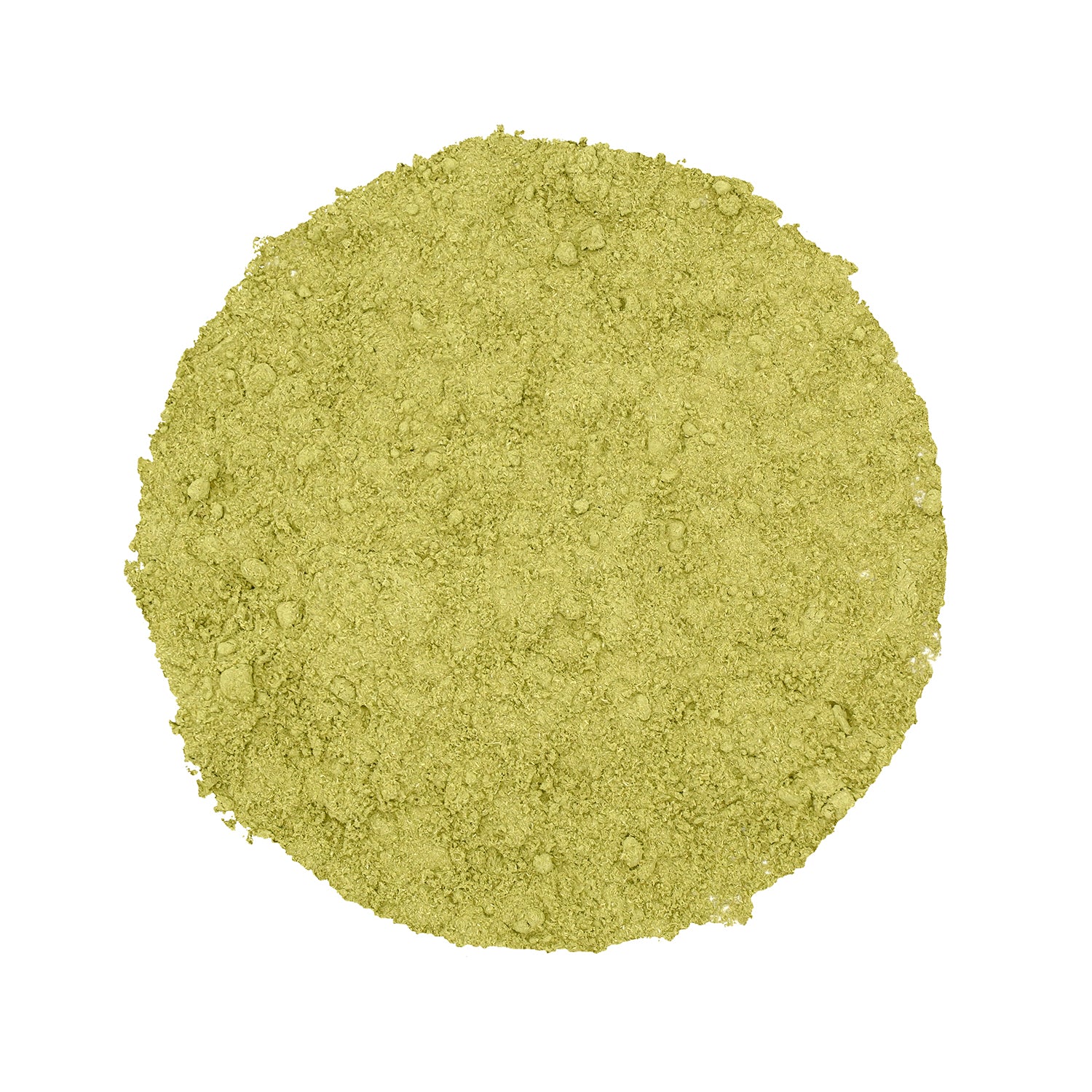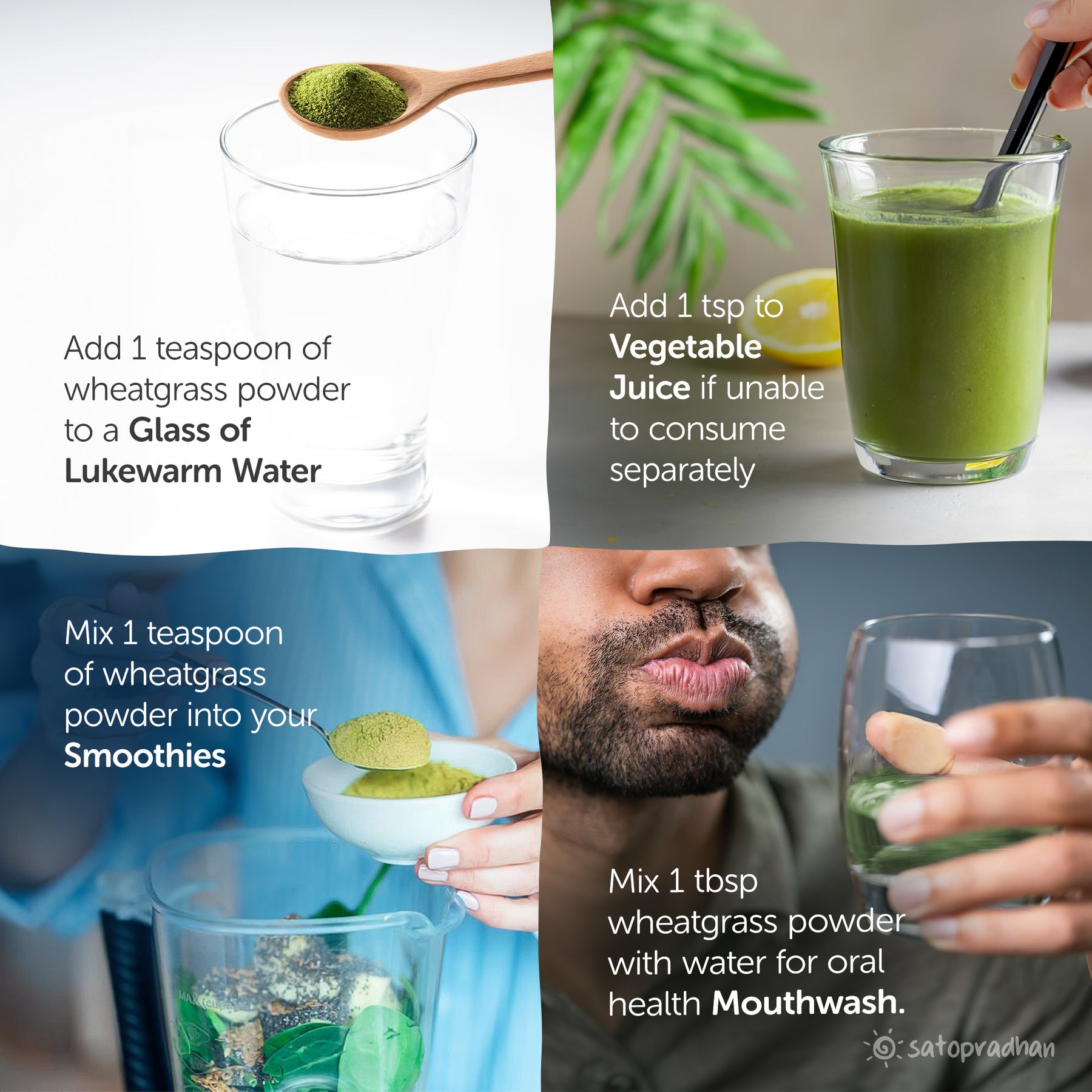 Wheat Grass Juice Powder 100g - Made from Organic Wheatgrass Shoots grown using Sharbati Wheatberries | Gluten-free
Ingredients
Organically Grown Wheatgrass Juice Powder
Key Values
100% Plant-Based
Nutrient-dense Superfood
No Chemicals or Pesticides
No Preservatives or Fillers
No Synthetic Colors or flavors
Reusable Eco-Packaging
Mixes smoothly in liquids & other dishes
High in antioxidants and chlorophyll
Supports the body's internal cleansing
Usage
Prepare Wheatgrass juice by adding 1 teaspoon of wheatgrass powder to 1 glass of lukewarm water and consuming it on an empty or nearly empty stomach.
Add 1 tsp to any vegetable juice if you can't consume it separately.
Incorporate 1 teaspoon of wheatgrass powder into your smoothies.
Mix 1 tbsp of wheatgrass powder with one glass of water and use it as a mouthwash for improved oral health.
Mix it with water to form a paste and apply it on your scalp and hair to get away with hair problems, or use it as a face pack once a week for glowing and acne-free skin.
Note: Cooking may destroy its enzymes; always use it in raw form.
How wheatgrass juice powder is different from wheatgrass powder?
Wheatgrass Juice Powder is made by juicing fresh wheatgrass and then dehydrating the juice to create a concentrated powder. The fibrous pulp is typically removed during this process, leaving behind the liquid essence of wheatgrass. In contrast, conventional Wheatgrass Powder is made by drying and grinding whole wheatgrass, including the leaves and fibrous components. It is less concentrated than juice powder and retains the entire plant's composition.

Because it is made from the liquid juice of wheatgrass, juice powder is more concentrated in terms of nutrients like chlorophyll, vitamins, and minerals than wheatgrass powder. Due to its concentrated nature, it is often considered more palatable and easier to dissolve in liquids. It can mix smoothly in water, juice, or recipes.

Storage
Store in a cool, dry & dark place, away from moisture & direct sunlight.

Shelf Life
Use within 30 days if opened.

Important Note: We strongly recommend you consider the wheatgrass juice powder as the next best alternative to fresh wheatgrass and use it only if you have no access to fresh wheatgrass or it is impossible to grow it at home. In case of no access to a fresh source, consider using this powder instead of wheatgrass pills & bottled wheatgrass juices.

If you wish to grow your fresh wheatgrass at home, you can order the Wheatgrass Growing Kit.
Click here to order Organic Wheatgrass Microgreen Seeds.