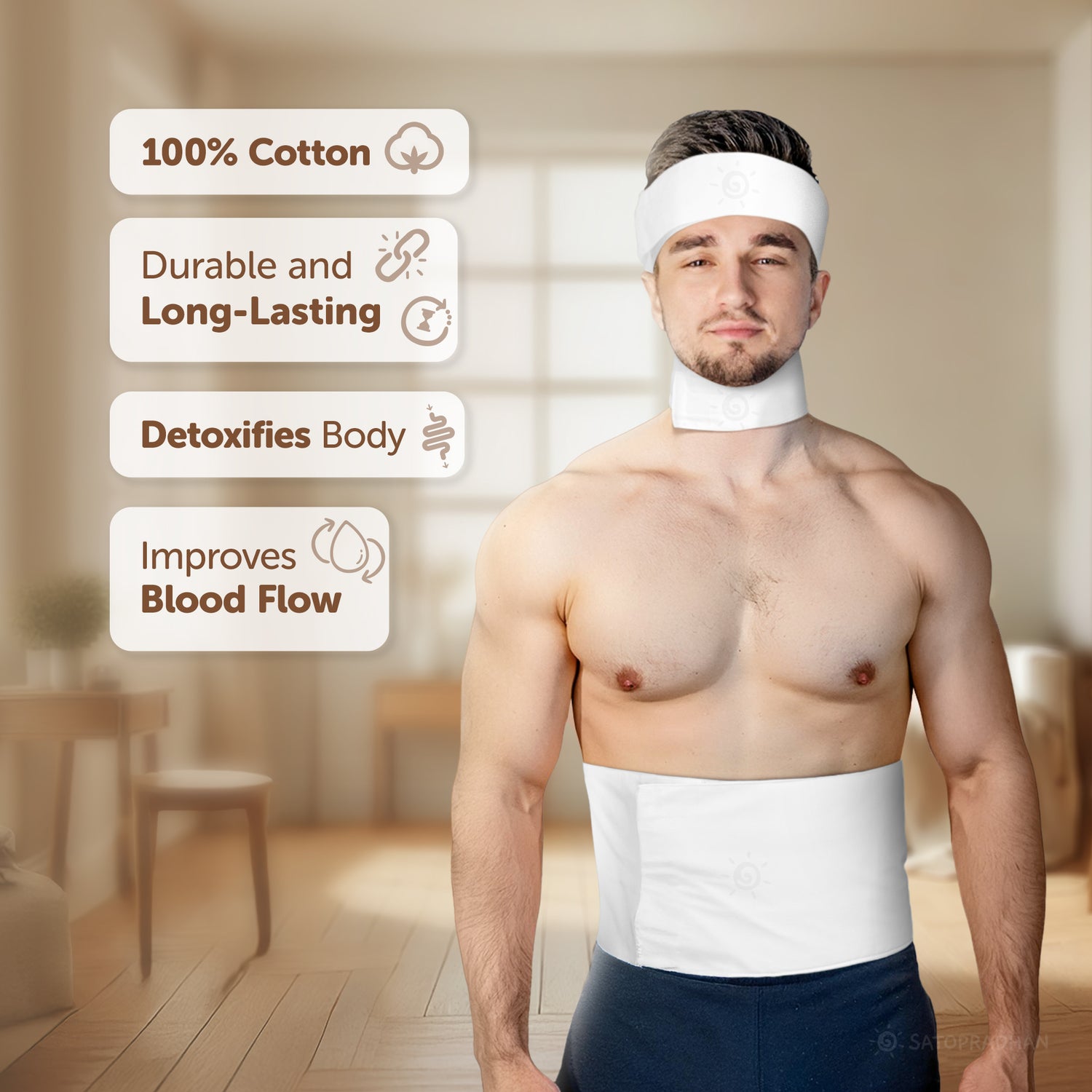 Satvic Kitchen Essentials Gift Hamper | Eco-Conscious Gift pack for Sustainable Living
Discover our Satvic Kitchen Essentials collection, a set of thoughtfully chosen items designed to elevate your kitchen experience while prioritizing sustainability and health. From reusable eco-friendly alternatives to natural cleaning solutions, this hamper has covered you for a more conscious and eco-friendly kitchen.

Inside this Satvic Kitchen Essentials gift pack, you'll find a thoughtfully curated selection:

Roti Wrap (Set of 5): A reusable and eco-friendly alternative to plastic wrap, perfect for keeping your rotis and other food fresh. Made with certified organic cotton.

Kitchen Towel (Set of 4): An absorbent and versatile organic towel for all your kitchen needs, from wiping spills to drying dishes. Made with certified organic cotton.

Loofah 1pc:

A natural and biodegradable scrubber to keep your dishes and kitchen surfaces clean.

Dishwash Cleaner 700ml: An effective Bio-Enzyme based Dishwashing Liquid cleaner, which 100% free from toxic chemicals. Its an essential for your family's health.

Cotton Shopping Bag 1pc: A durable and reusable bag for your eco-friendly grocery shopping. Always carry with you to Say No to Plastic Bag.

Organic Nut Milk Bag 1pc: Ideal for making your own nut milk at home, a sustainable and healthy choice. 100% certified organic cotton cloth used.

Fruit Veggie Cleaner 700ml:

A safe and efficient solution to wash your fruits and vegetables, removing residues and pesticides.
Choose this hamper to inspire your loved ones toward a more sustainable kitchen. Every item in this collection is a step towards eco-conscious living, allowing them to replace everyday kitchen essentials with sustainable alternatives. It's not just a gift; it's a gentle nudge towards a greener and healthier lifestyle.

Choose the Satvic Gift Hampers and show your commitment to health and sustainability. Order now and celebrate the joy of conscious gifting.

Best hamper
The hamper is too good 👍 loved all the resources and packaging was great 😊
Amazing customer service. Beautiful products.
Thank you, I love your website and the products/services you offer. The ability to build an organic hamper is fantastic!
Best Gift Hamper Product is to much good all items