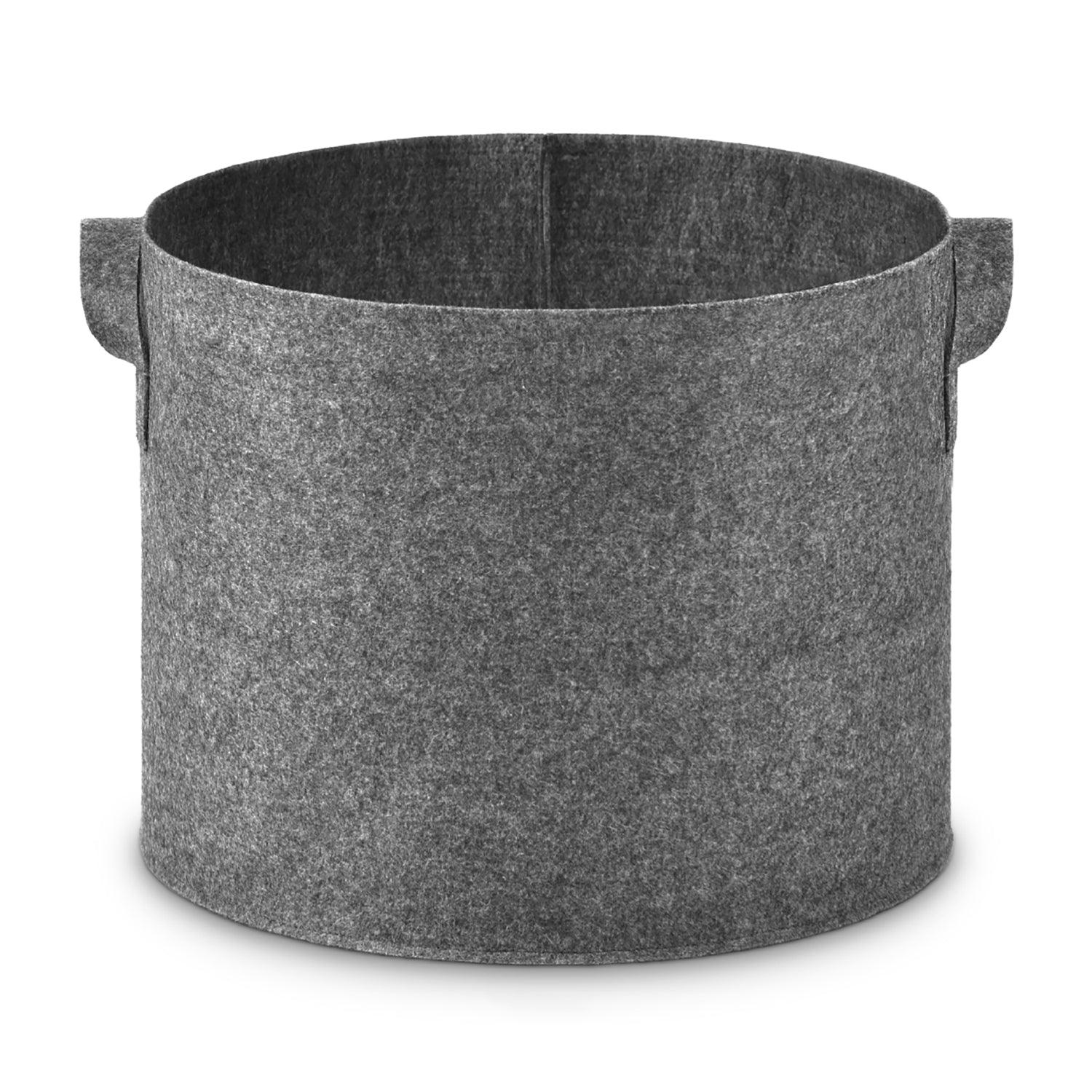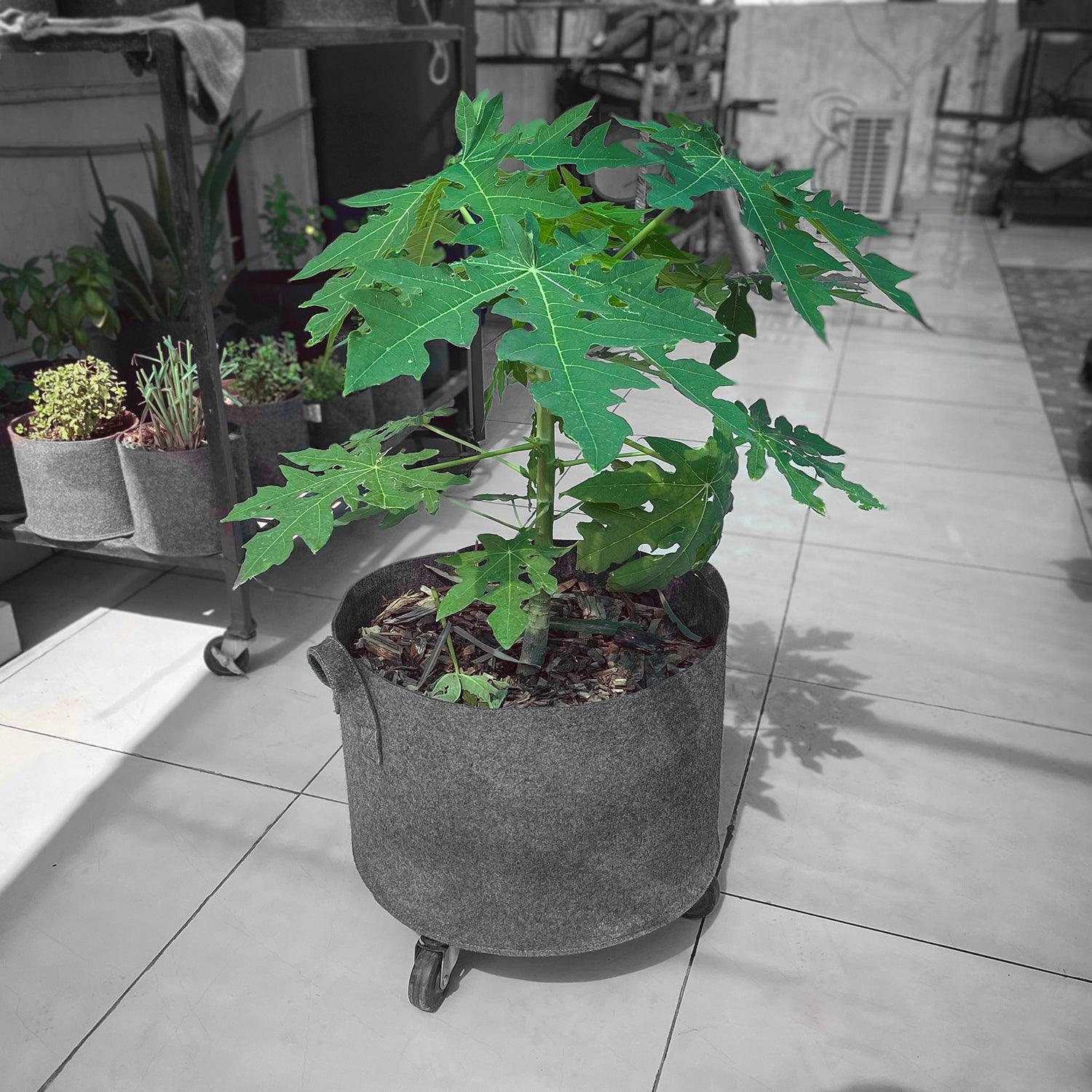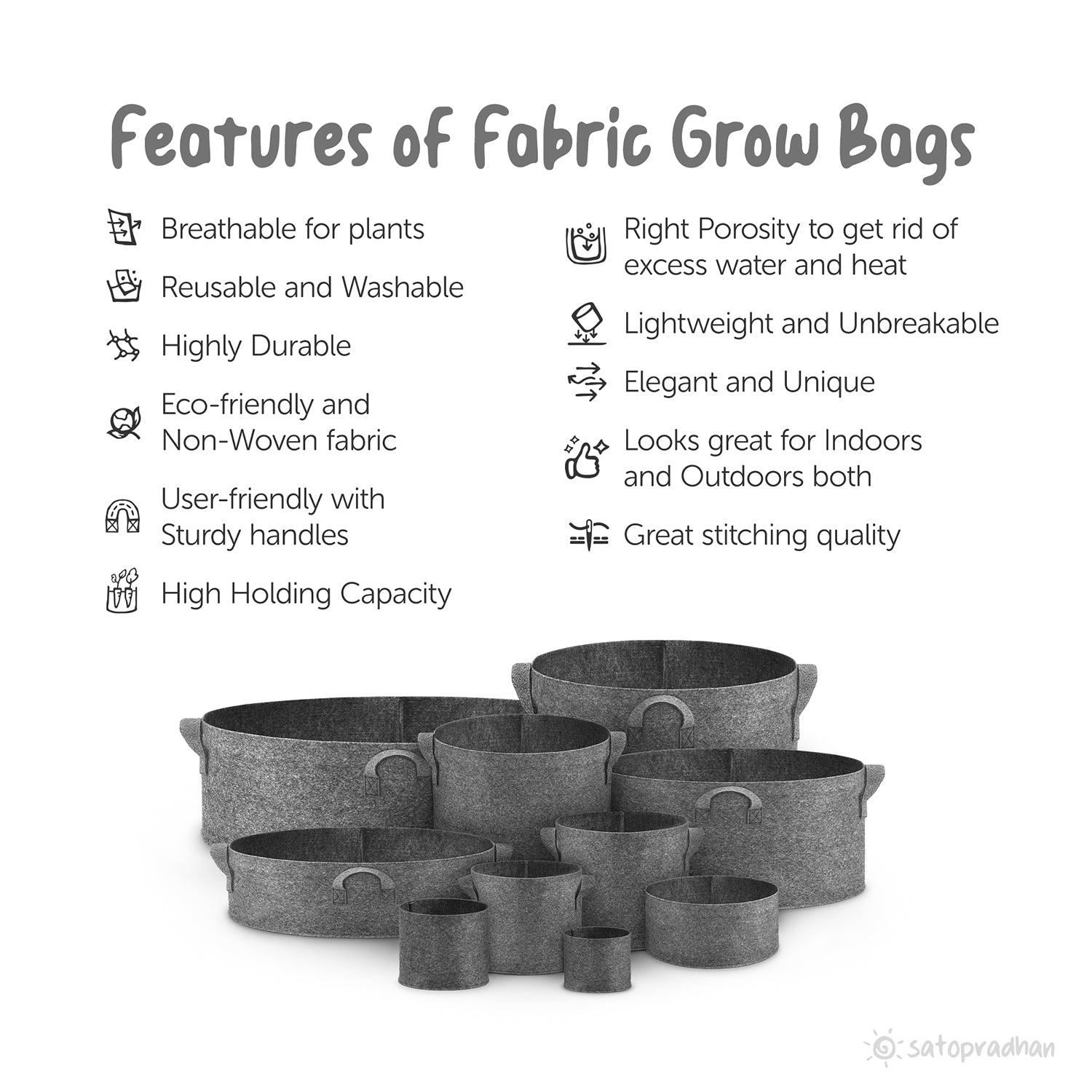 16"x14" Round Dark Grey Fabric Grow Bag - Single | Unique, Elegant & Lightweight planter with Great stitching quality
Special Features:

Breathable for plants

Reusable and Washable

Highly Durable

Eco-friendly Non-Woven fabric

User-friendly with Sturdy handles

Natural/Recycled

High Holding Capacity

Right Porosity to get rid of excess water and heat

Lightweight and Unbreakable

Elegant and Unique

Looks great for Indoors & Outdoors both

Great stitching quality

Benefits:

Shed Excess water

Can accommodate a good amount of soil mix or potting media

Regulates plant temperature

Speed up plant growth due to better drainage & aeration

Encourage Root Pruning instead of Root Circling

Prevent the Occurrence of root rot due to overwatering

Drain out excess water

No risk of breakage
Have any questions, click here.
Value for money
Excellent fabric grow bags . Strong stitching. Good looking . Water does not
clog and is well drained . Air flow for root development and soil pest control .