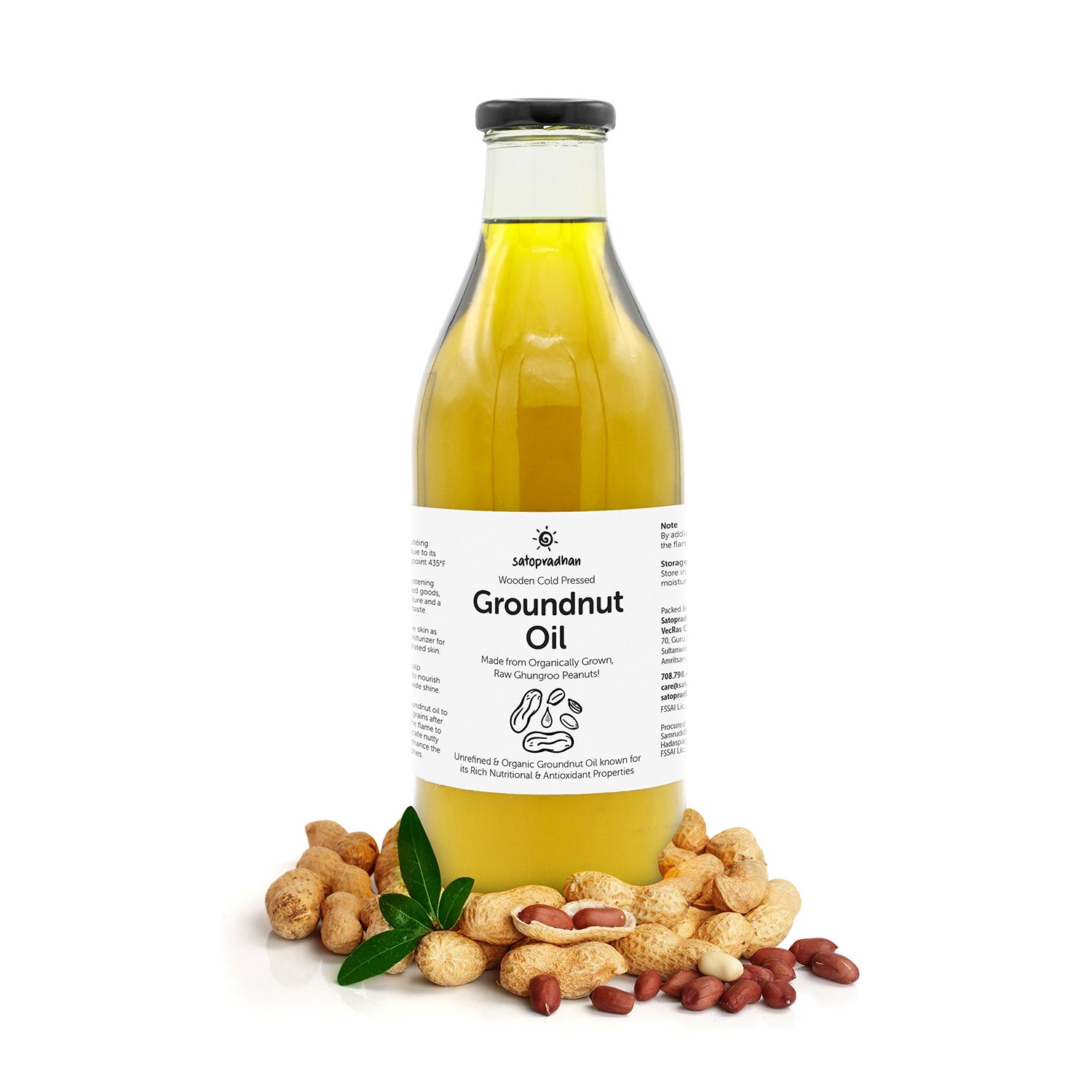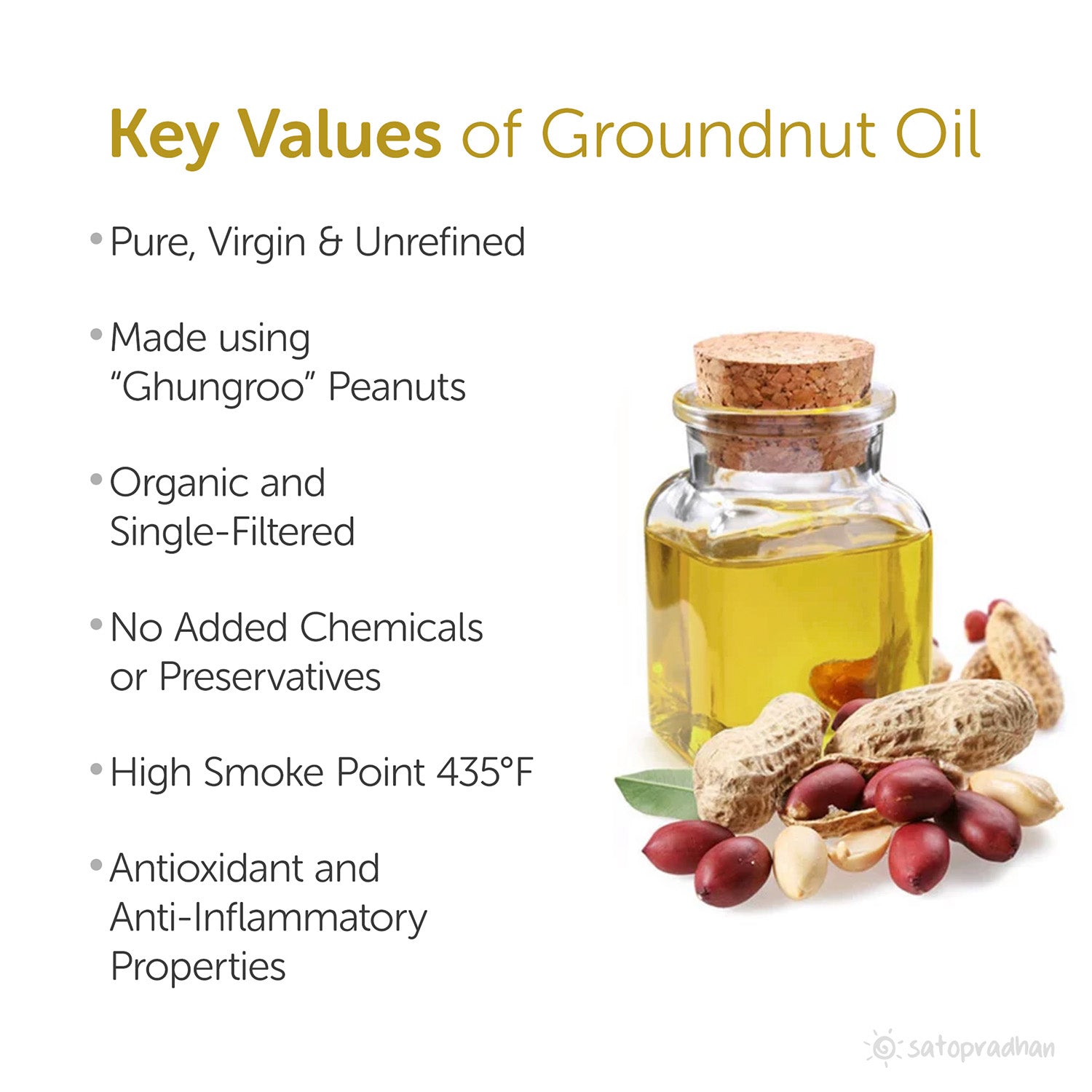 Organic Groundnut/Peanut Oil - Mungfali Ka Tel 1000 ml - Pure, Unrefined, Single-Filtered, Virgin & Wooden Cold-pressed | No Preservatives| Packed in a Reusable Glass Bottle | Kacchi Ghani
Ingredients
Natural & Unrefined Groundnut Oil

Key values

Pure, Virgin & Unrefined
Made using "Ghungroo" Peanuts
Organic & Single-Filtered
No Added Chemicals or Preservatives

High Smoke Point 435°F

Antioxidant & Anti-Inflammatory Properties
Benefits

Possess a high smoke point, typically around 435°F, making it ideal for cooking
Contributes to lowering LDL cholesterol with moderate consumption
Abundant in heart-healthy unsaturated fats
Hydrates and nurtures the skin
Offers hair nourishment and conditioning
Potent source of antioxidant-rich Vitamin E
Contains resveratrol, a potential health-boosting compound
Mild, neutral flavor that doesn't overpower the taste of dishes even when used in raw applications such as drizzling over salads
Usage

Use it for sautéing vegetables due to its high smoke point
Use as a moistening agent in baked goods, adding moisture and a subtle nutty taste.
Apply it to the skin as a natural moisturizer for soft and hydrated skin.
Use it as a scalp conditioner to nourish hair and provide shine.
Add raw groundnut oil to hot, cooked grains after turning off the flame to impart a delicate nutty flavor and enhance the texture of dishes.
Essential Info
Note
By adding the Ground nut oil after switching off the flame, you preserve the oil's nutritional properties.
If you are in the healing stage or working to reverse an illness, it is advisable to avoid the consumption of any type of edible oil.

Storage
Store in a cool, dry & dark place away from moisture & direct sunlight.

Shelf Life
Best before 9 months from the date of packaging.