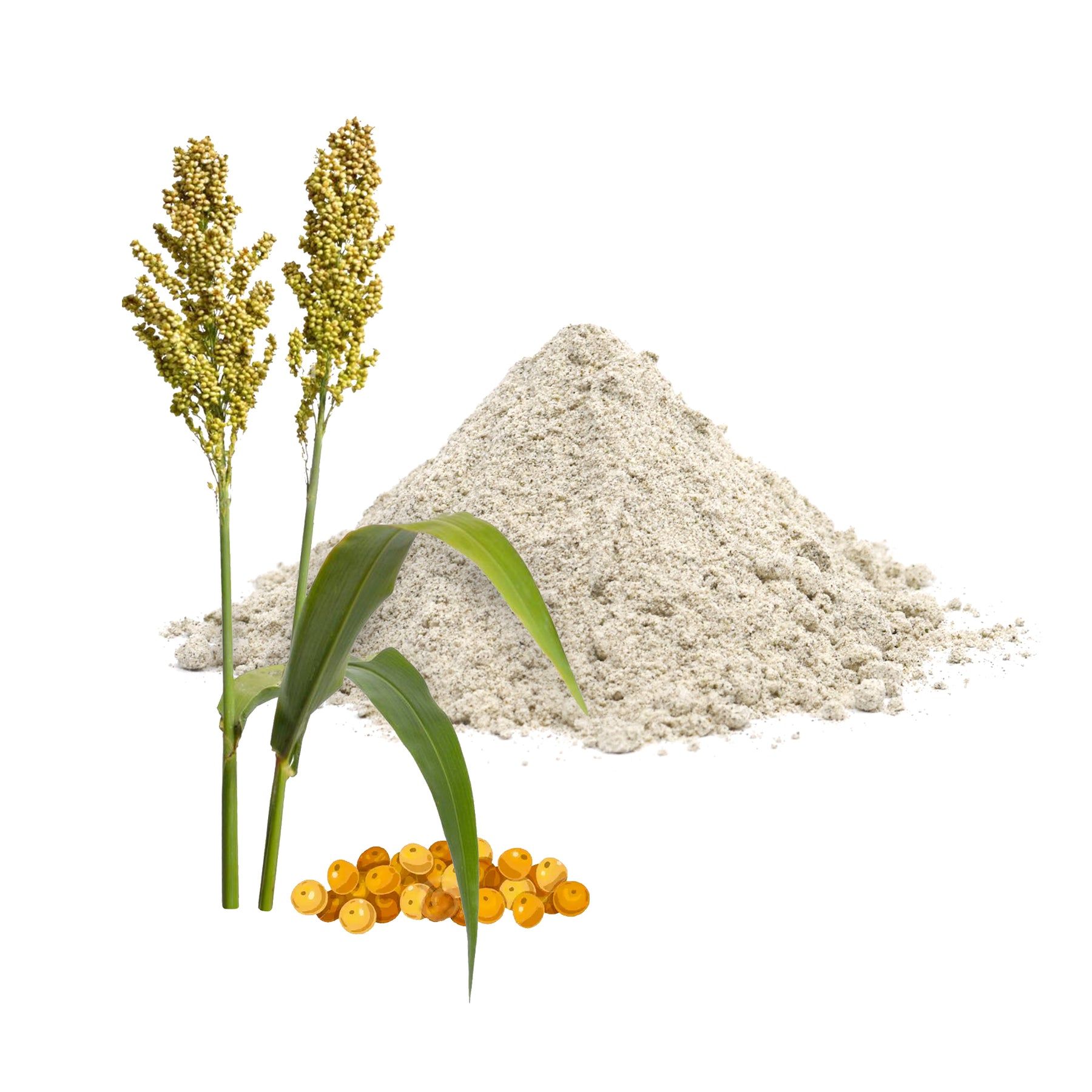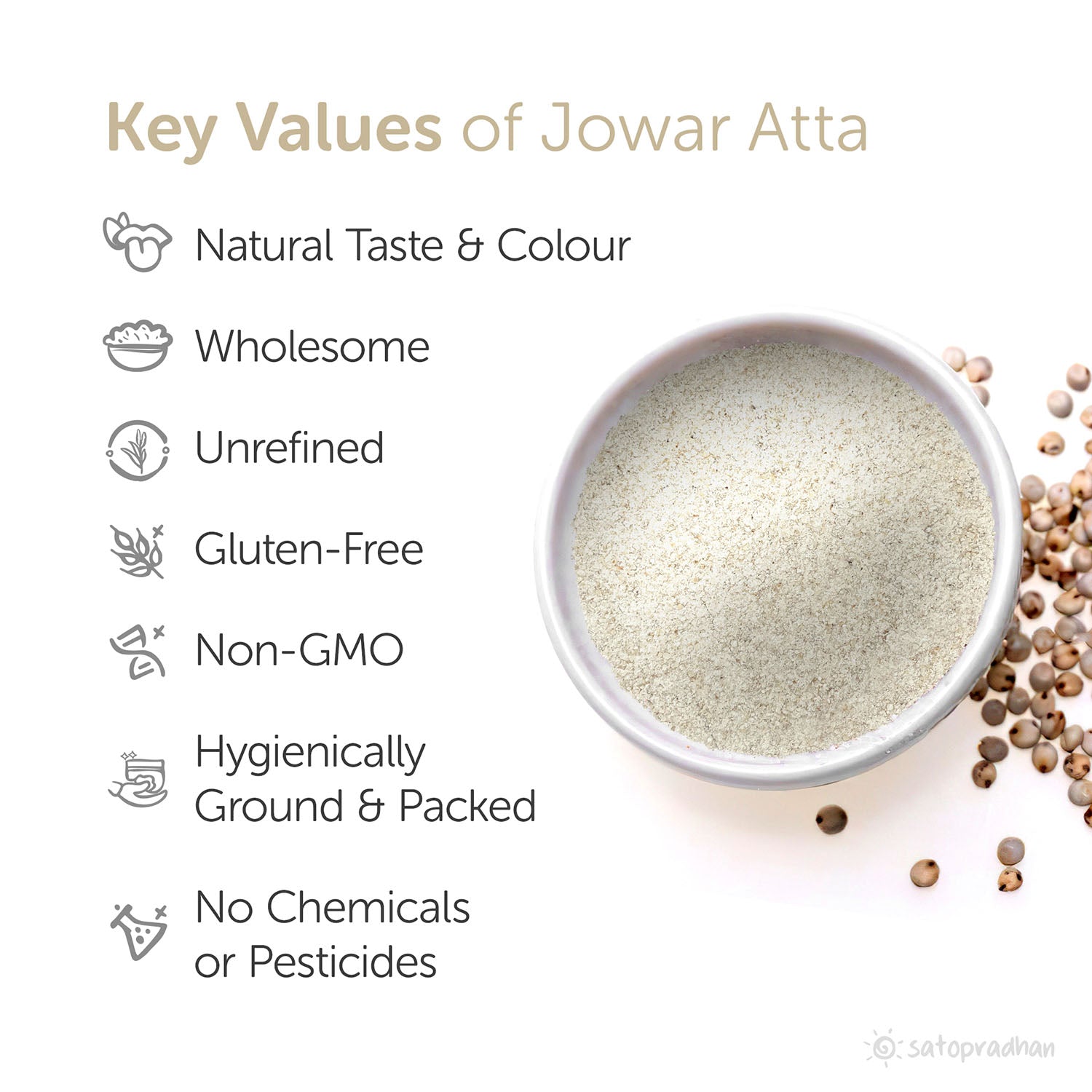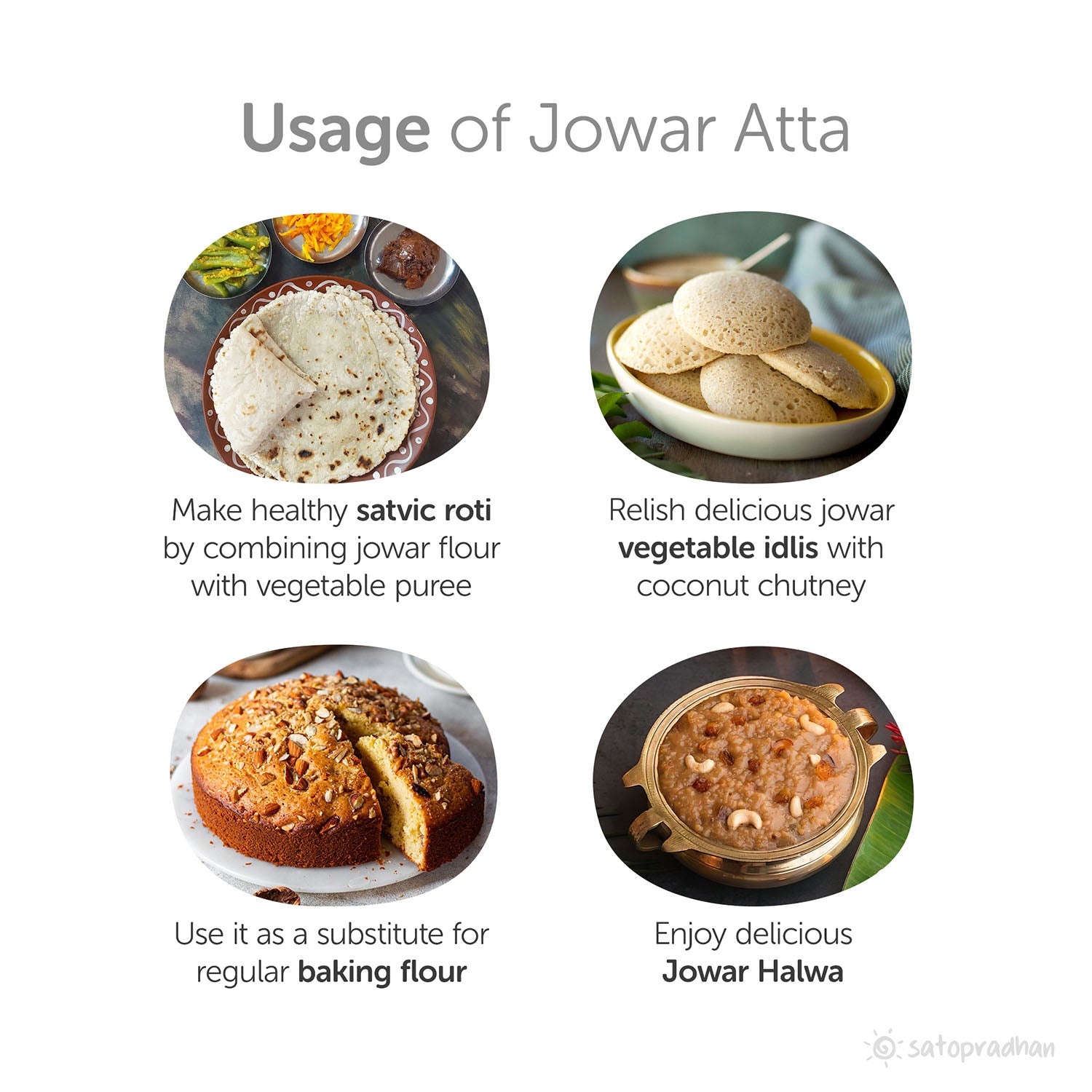 Jowar Atta - Sorghum Flour 800g - Organic, Wholesome & Gluten free - Superior Quality & 100% Fresh without Additives
Ingredients
Organic Sorghum Flour (Jowar ka atta), ground using Sorghum Whole Grain grown in Maharashtra
Key Values
Natural Taste & Colour
Wholesome
Unrefined
Gluten-Free
Non-GMO
Hygienically Ground & Packed
No Chemicals or Pesticides
Usage
Make healthy satvic roti by combining jowar flour with vegetable puree.
Relish delicious jowar vegetable idlis with coconut chutney.
Use it as a substitute for regular baking flour.
Enjoy delicious Jowar Halwa.
Storage
During humid or summer weather, it's crucial to transfer it to an airtight container within a few days of receiving it and store it away from moisture and direct sunlight.
Shelf Life
Best Before 3 months from the date of packaging
Amazing
Loved the quality 👌superb taste thnku satopradhan for such amazing resources GBU
Great price
Good quality and quick service