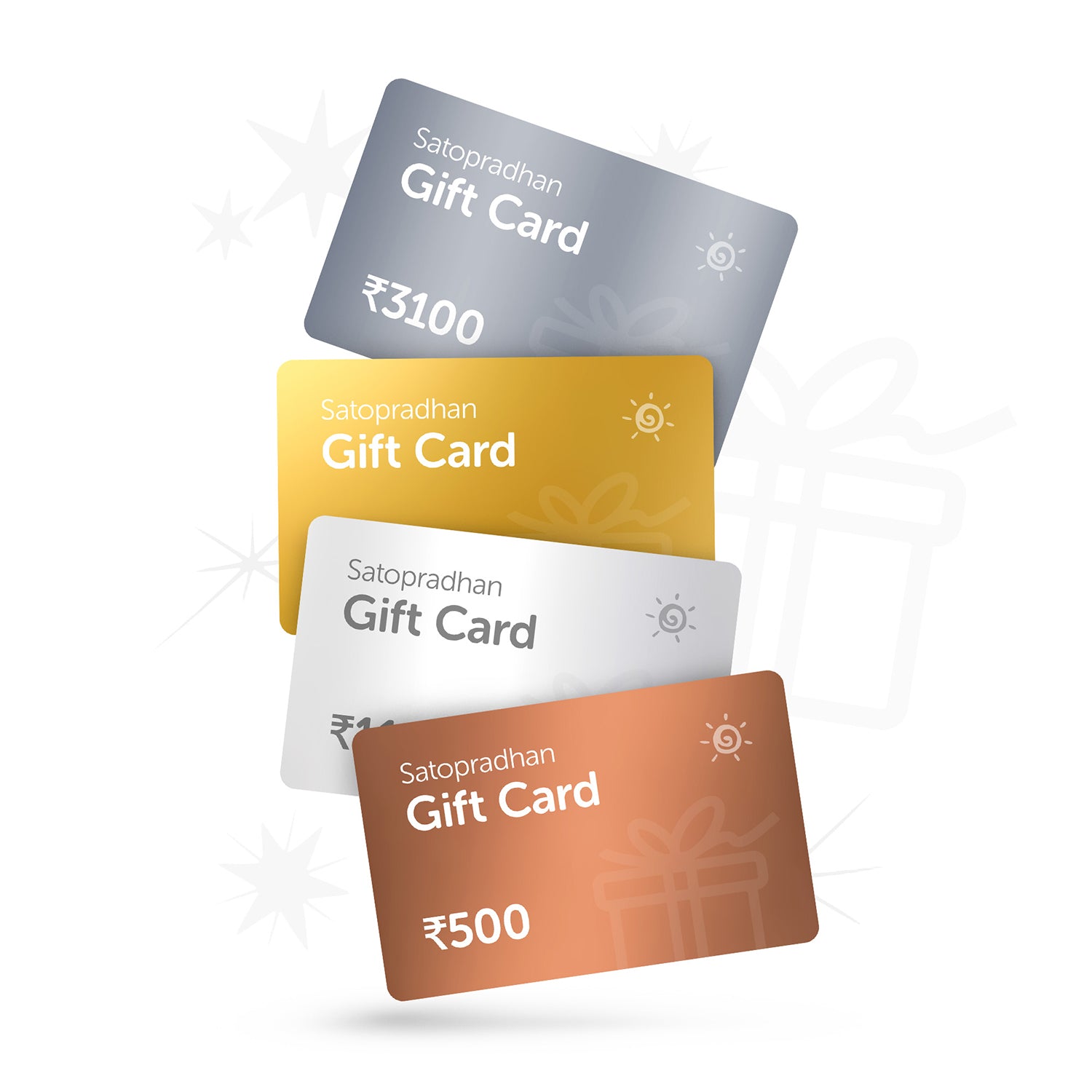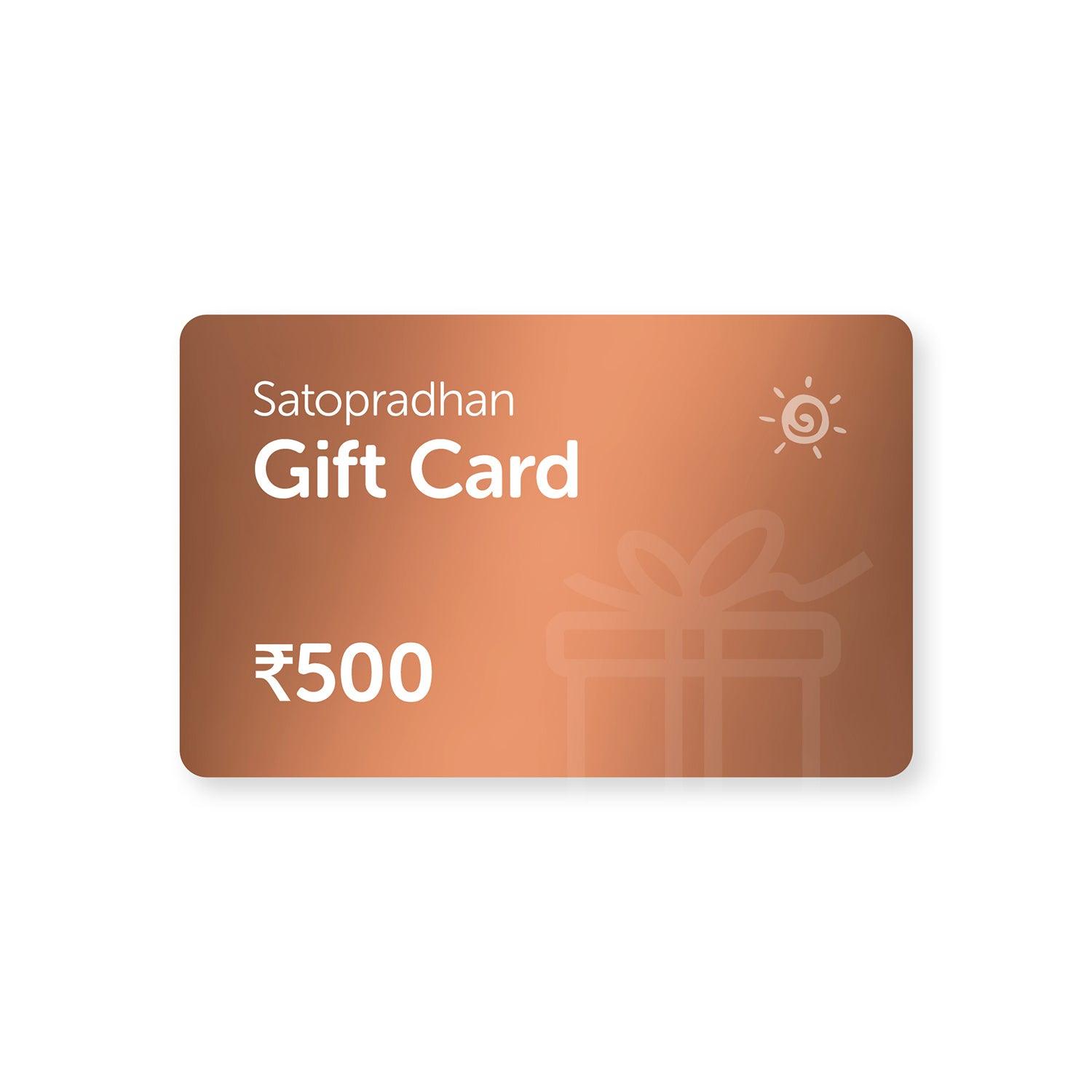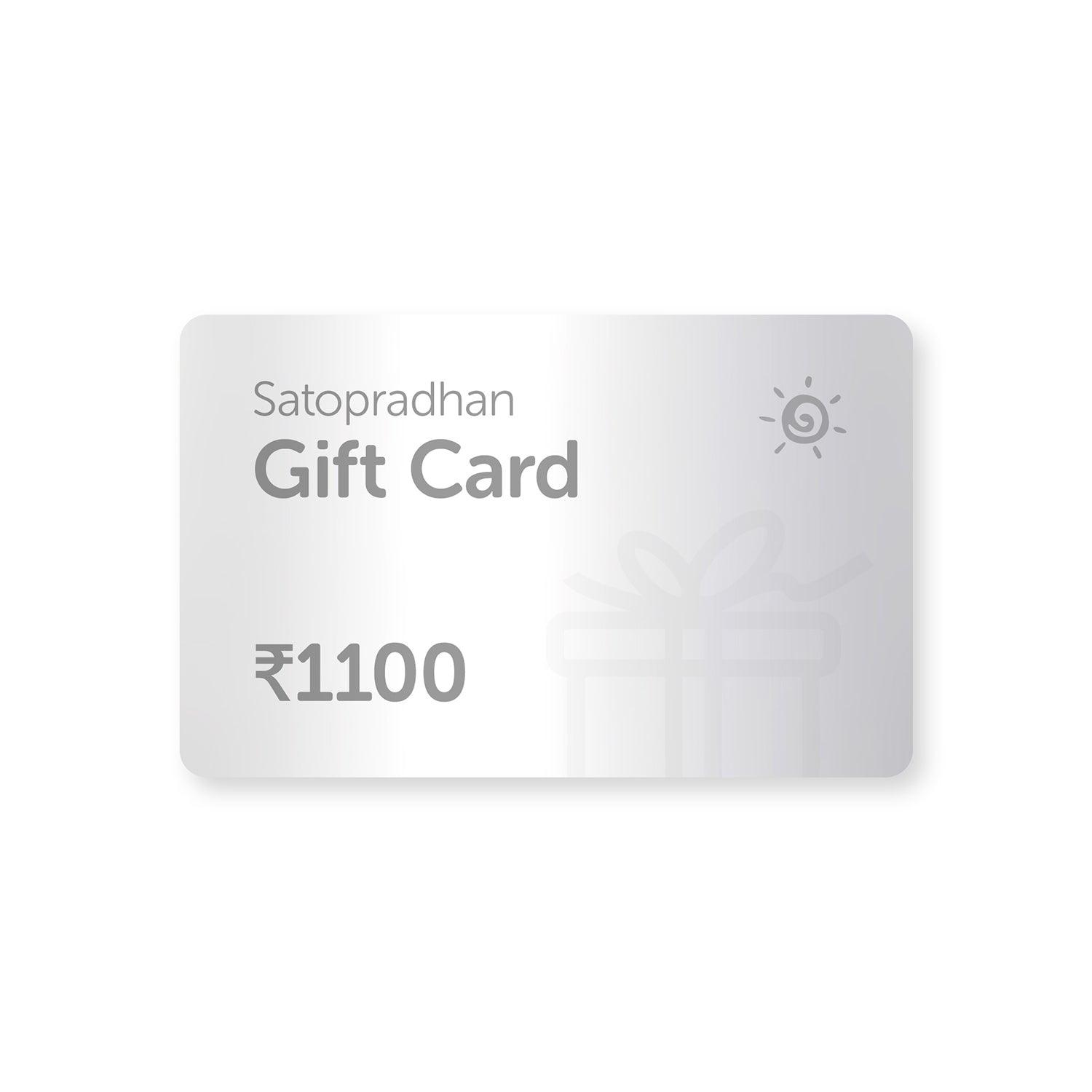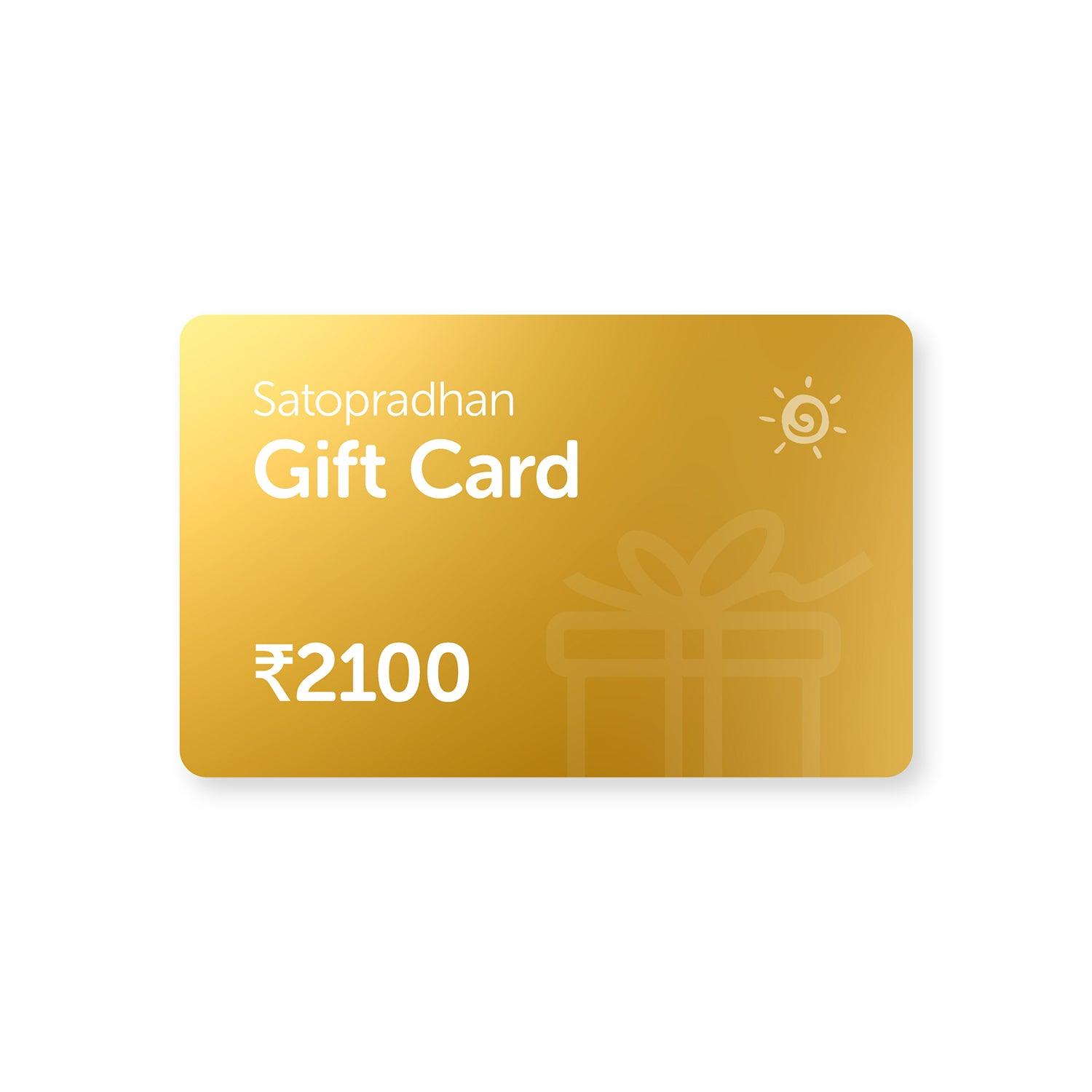 Satopradhan Gift Card - Simplify Gifting with Gift Voucher!
These cards offer a convenient way to inspire your loved ones to adopt a healthier lifestyle while making eco-conscious decisions. Giving them the freedom to choose satvic and sustainable products supports their well-being and contributes to a healthier planet. Encourage your dear ones to embrace mindful living, one conscious choice at a time.

Steps to Gift the Cards
Select the suitable Gift Card: Choose the desired amount from our available options.

Purchase like any other product: Add the Gift Card to your cart and complete the purchase process on our website.

Receive your Gift Card code: Shortly after your purchase, you will receive an email containing a unique Gift Card code.

Share the Gift Card: Forward the email to the recipient you want to gift. They can use the provided code when selecting their preferred items from the Satopradhan Website.
Rest assured, there's no rush to redeem. Our Gift Cards have no expiry, allowing recipients to use them conveniently.