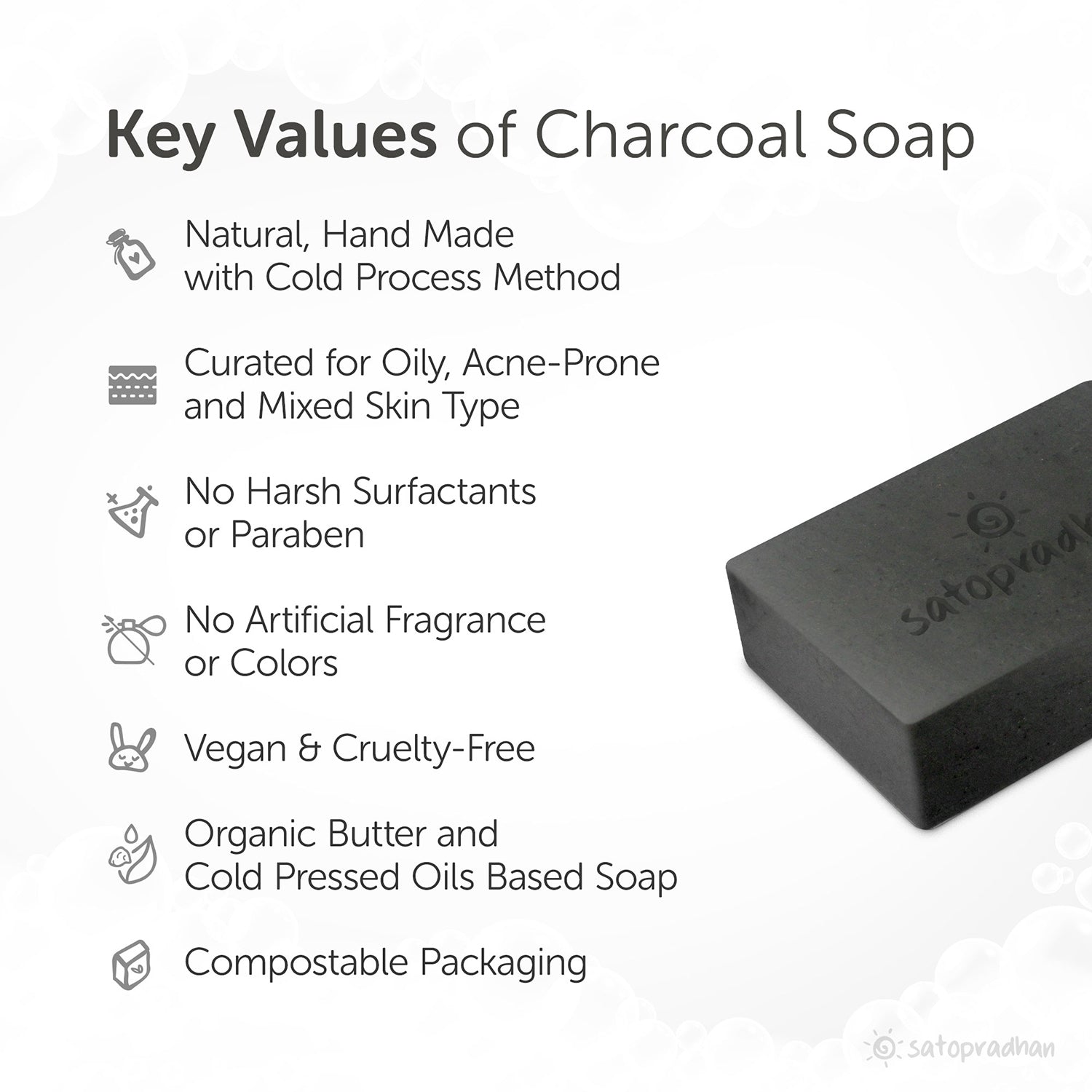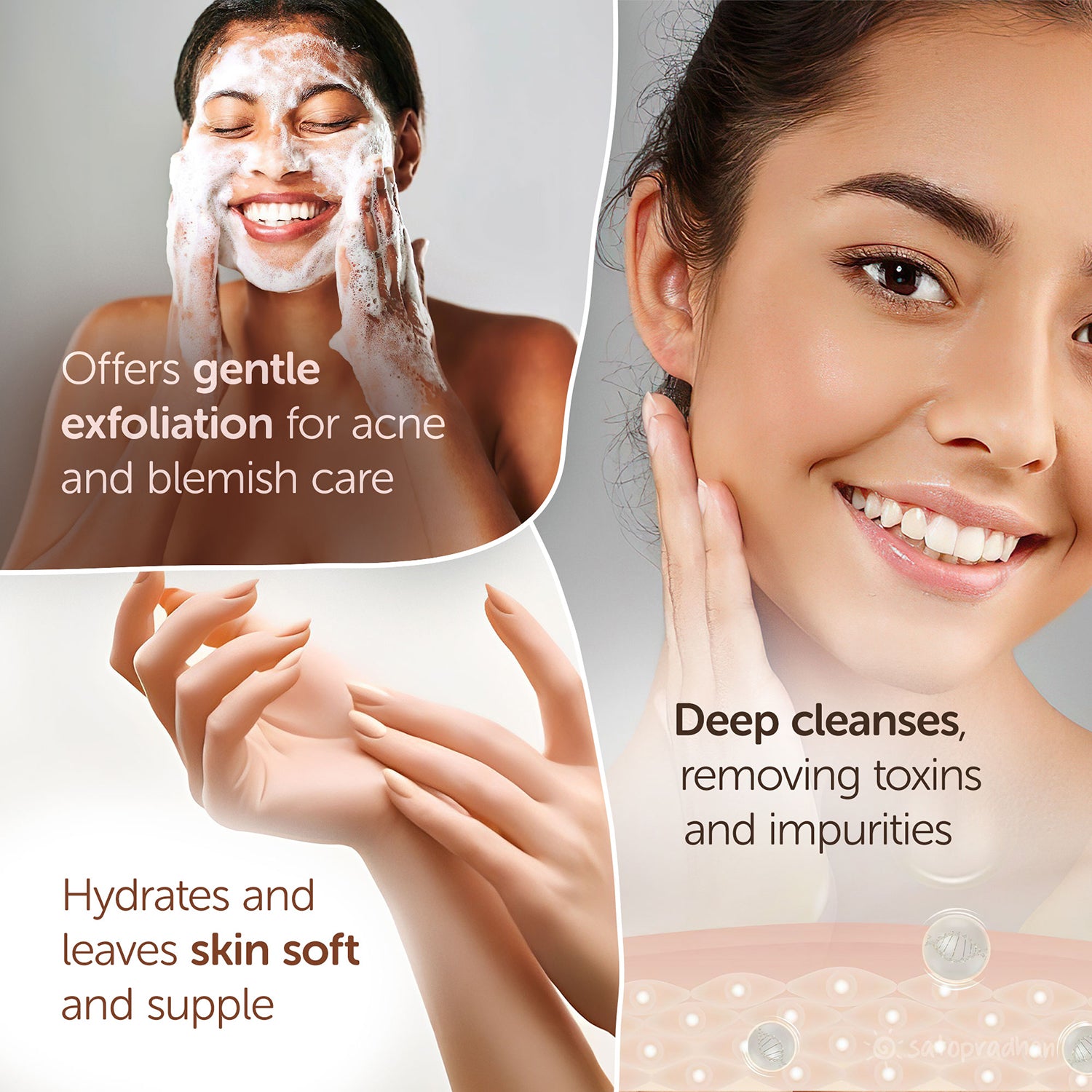 Activated Charcoal Multani Mitti Soap - Exfoliating & Clarifying | Handmade Cold Processed Soap Bar | Ideal for Oily & Acne Prone Skin
Key Ingredients
Activated Bamboo Charcoal Powder, Cold Pressed Oils of Coconut, Olive, Sunflower, Castor & Sesame; Shea Butter, Cedarwood Essential Oil, DM water infused with Multani Mitti (Fuller's Earth)

Key Values

Natural, Hand Made with Cold Process Method
Curated for Oily and Acne-Prone Skin
Vegan & Cruelty-Free
Cold Pressed Butter, Oils & Bio Enzyme Based Soap
No Harsh Chemicals or Parabens
No Artificial Fragrances or Colors
No Harsh Surfactants
Compostable Packaging
Benefits

Provides natural exfoliation to help address skin acne & blemishes
Nourishes and hydrates the skin, leaving it feeling soft and supple
Deep cleanses and detoxifies the skin by absorbing toxins and impurities
Acts as a mild cleanser, reducing excess oil in the skin
Offers moisturizing properties for a smoother & well-hydrated skin
Act as a gentle cleanser, allowing the skin to rejuvenate naturally
Note
While our soap is free of harsh chemicals, conducting a patch test before use is advised. Discontinue if irritation arises.

Care Tips for Cold-Processed Soaps

Rub Less: Since it's crafted with butter and oils, it effortlessly releases moisture in a single stroke onto wet skin, allowing you to extend its longevity with minimal rubbing.
Minimise direct water contact by employing a natural loofah/or a scrubber to generate lather, effectively reducing soap wastage.
Well-Drained Soap Case: Keep your cold-pressed soap dry between uses by storing it in an eco-friendly soap dish with proper drainage, preventing mushiness. Store the soap vertically to minimise contact with the soapdish.
Soap Saver Pouch: Consider using a soap saver pouch to extend the lifespan of your soap, keeping it dry and intact while providing gentle exfoliation.
Dry Place Storage: Store your cold-pressed soap in an excellent, dry location away from excessive moisture, preserving its quality and fragrance.
Shelf Life
Best before 2 years if stored properly.
Super quality and fragrance!!
I just loved this soap!! Thank you Satopradhan for introducing this new soap range. I loved the subtle fragrance and this soap also acts as a light scrub for the face. My skin feels so good:)