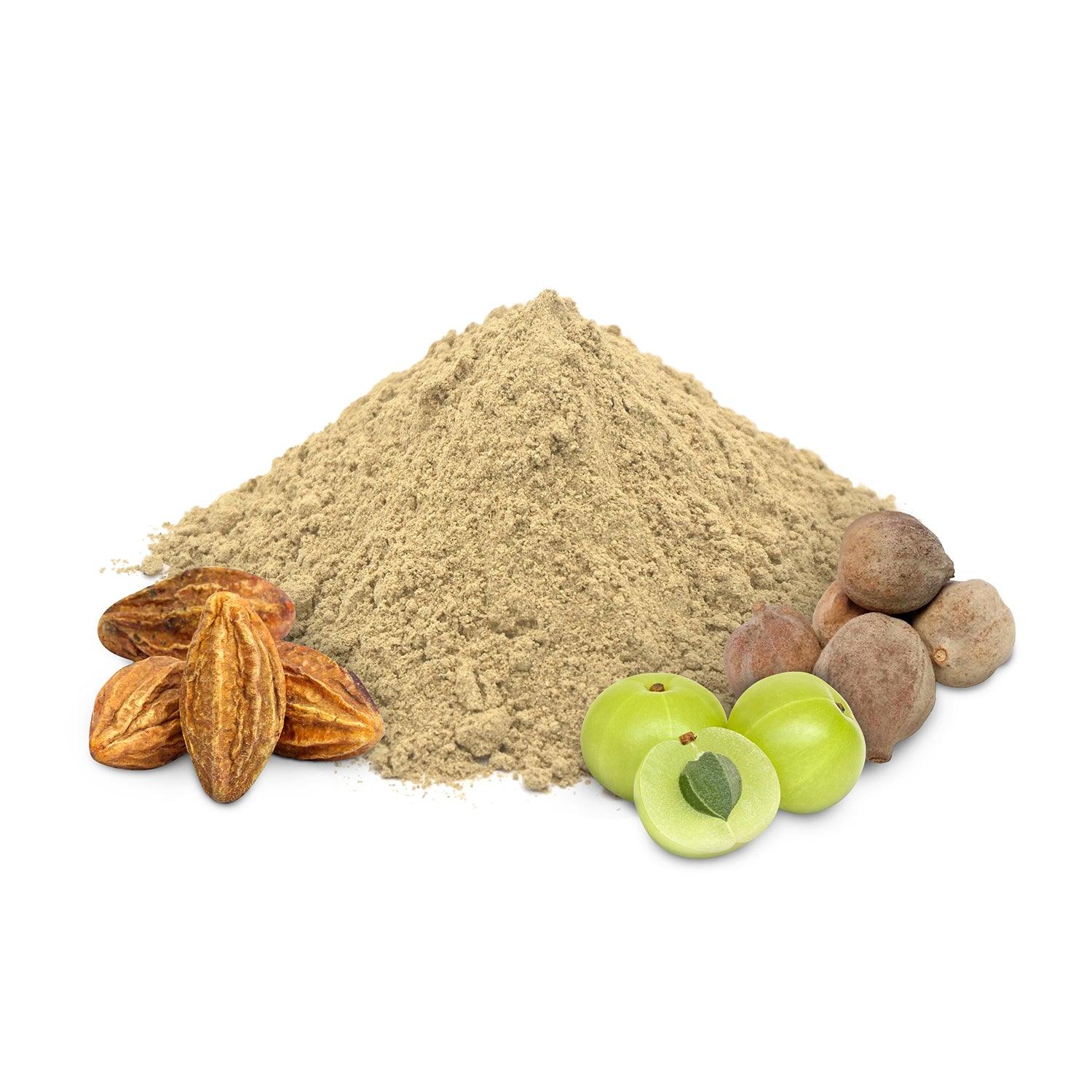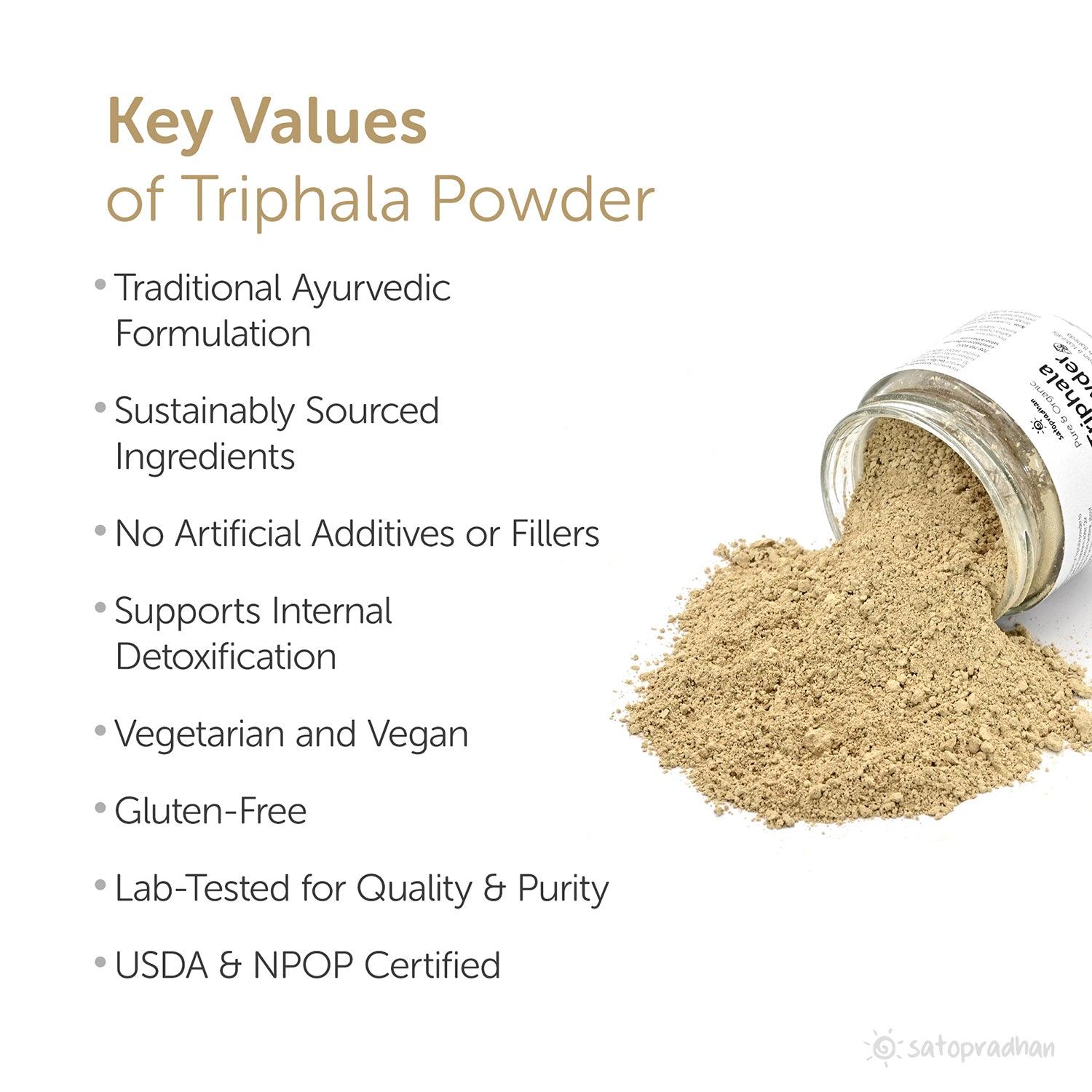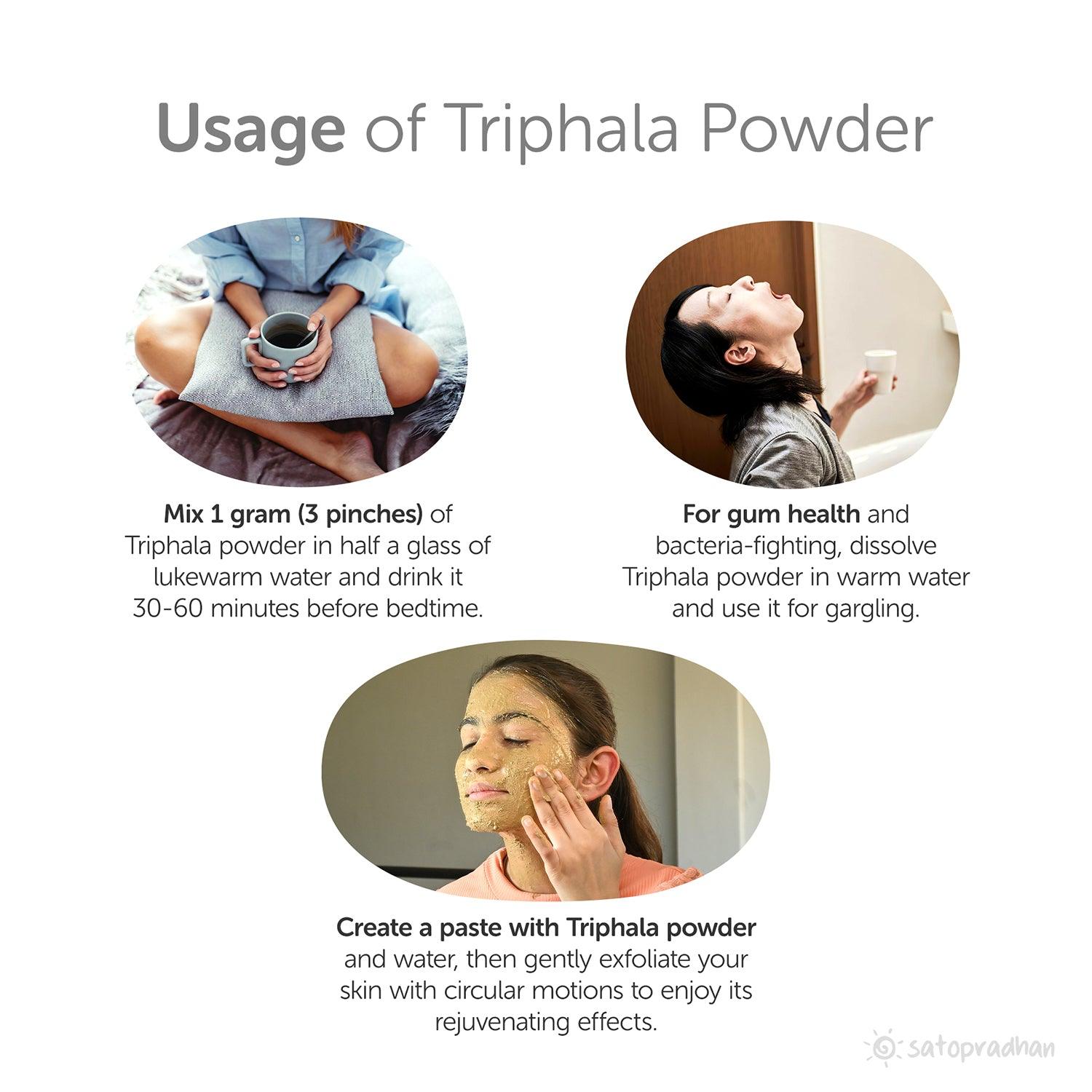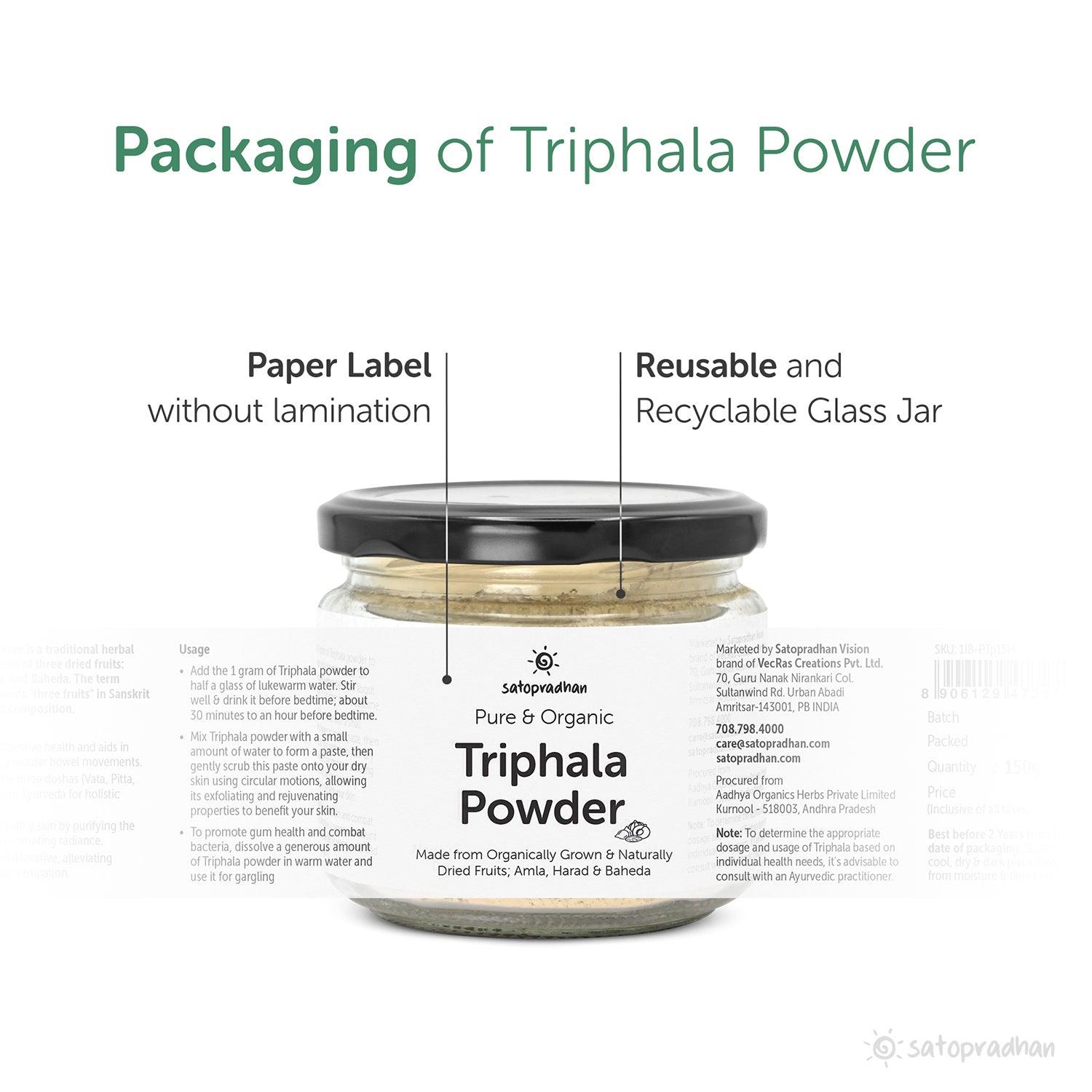 Triphala Powder 150g - Made from Organically Grown & Dried Amla, Baheda & Harad | USDA & NPOP Certified Organic | Pure Triphala Churna | Weight Loss | Digestion |Immunity
Ingredients/Components
Amla (Indian Gooseberry), Harad (Terminalia Chebula), and Baheda (Terminalia Bellirica)
Key Values
Traditional Ayurvedic Formulation
Sustainably Sourced Ingredients
No Artificial Additives or Fillers
Supports Internal Detoxification
Vegetarian and Vegan
Gluten-Free
Lab-Tested for Quality & Purity
USDA & NPOP Certified
Reusable Glass Jar Packing
Usage
Add the 1 gram (3 pinches) of Triphala powder to half a glass of lukewarm water. Stir well & drink it before bedtime, about 30 minutes to an hour before bedtime.
Mix Triphala powder with a small amount of water to form a paste, then gently scrub this paste onto your dry skin using circular motions, allowing its exfoliating and rejuvenating properties to benefit your skin.
To promote gum health and combat bacteria, dissolve a generous amount of Triphala powder in warm water and use it for gargling
Note
Pregnant or breastfeeding individuals, those with diabetes, chronic illnesses, or diarrhea should consult a healthcare professional before using Triphala.
Triphala powder may not completely dissolve in water due to its natural composition. This is normal and does not diminish its potential health benefits.
Triphala has a strong & bitter taste. Over time, individuals often acclimate to the taste.
To determine the appropriate dosage and usage of Triphala based on individual health needs and underlying conditions, it's advisable to consult with a healthcare professional or an Ayurvedic practitioner.
Storage
Store in a cool, dry & dark place away from moisture & direct sunlight.
Shelf Life
Best before 2 Years from the date of packaging.