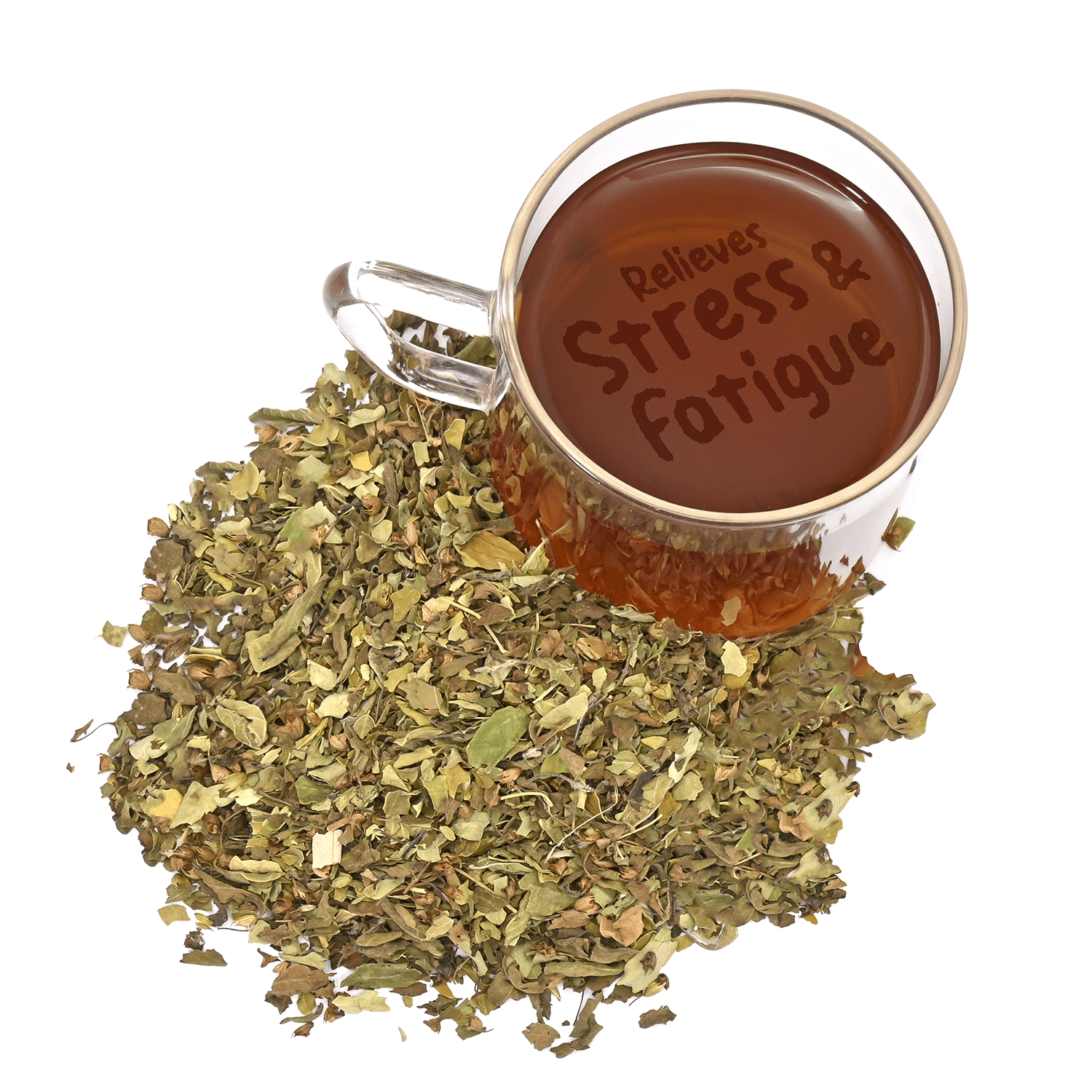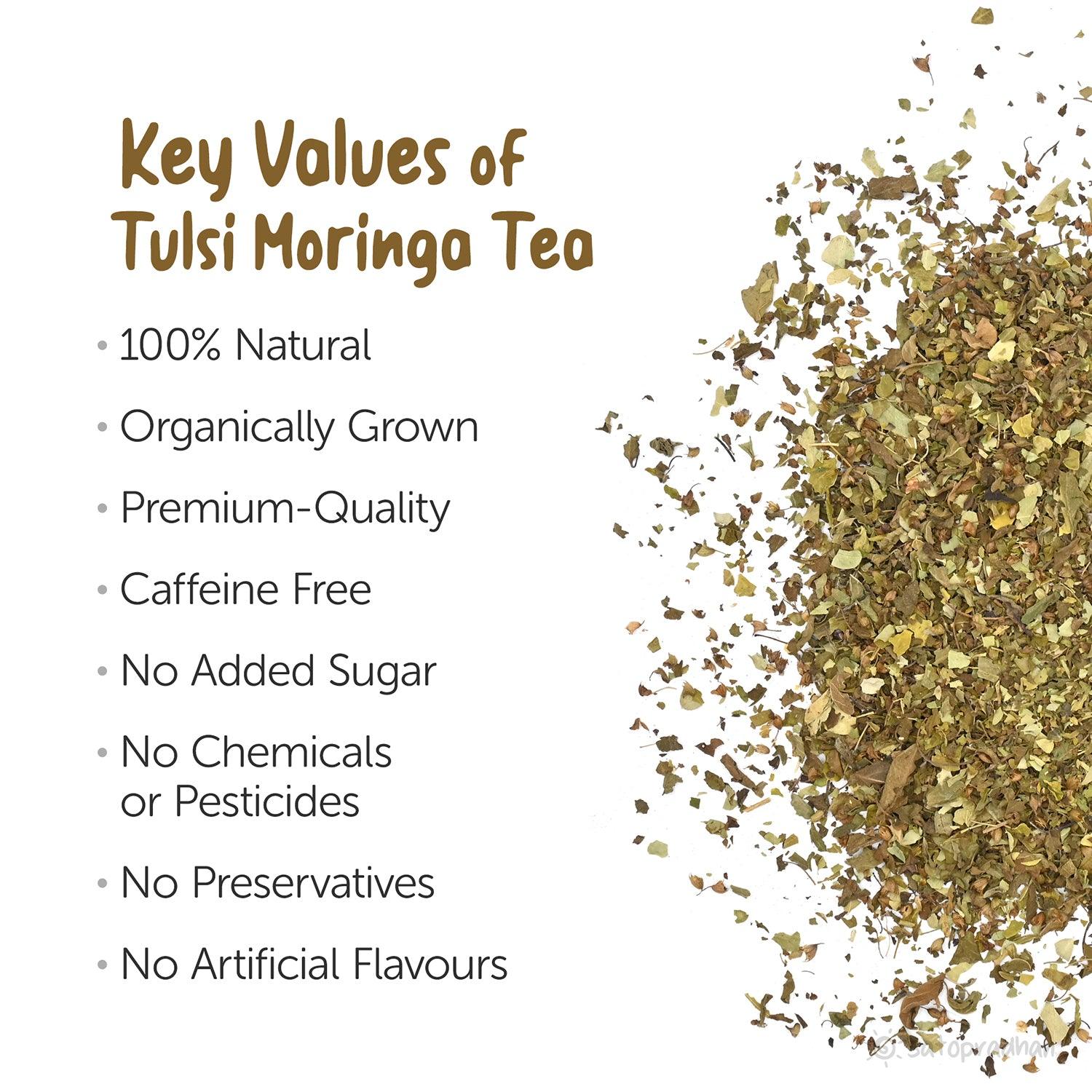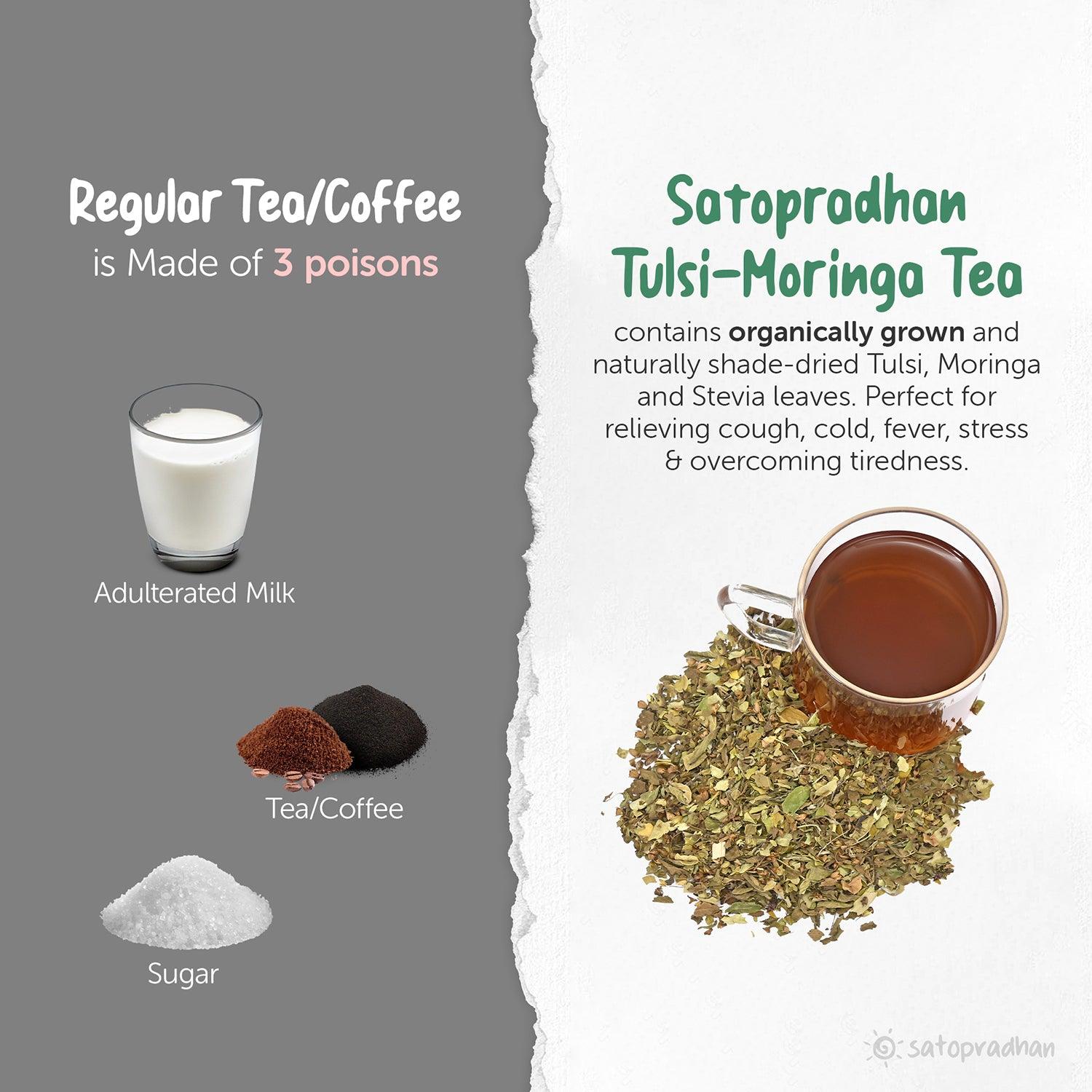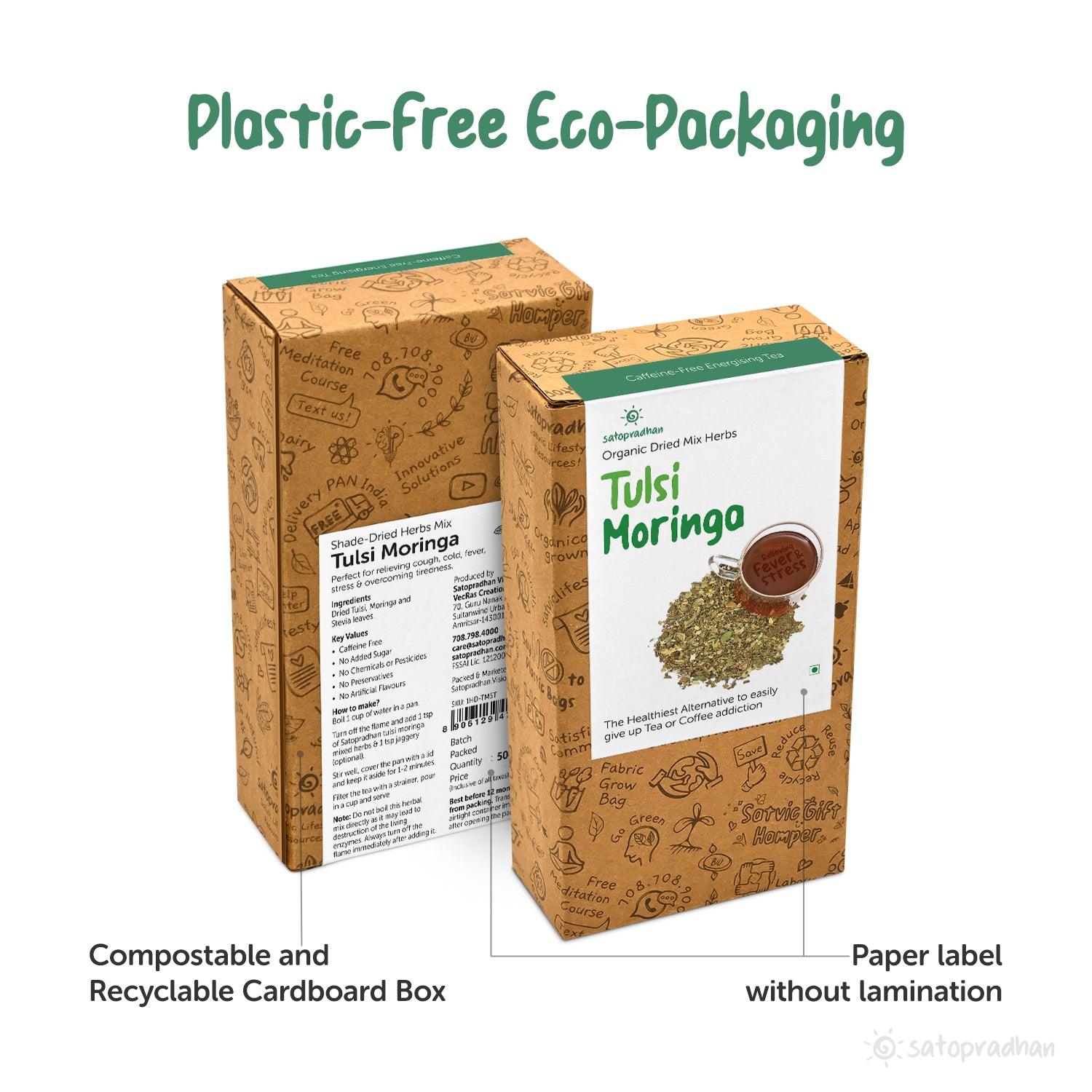 Tulsi Moringa Tea-Organic & Naturally Shade Dried Blend 50g -Sugar free & Caffeine free without Preservatives or Artificial Flavours
Ingredients
Dried Tulsi, Moringa and Stevia leaves.
Key Values

100% Natural
Organically Grown
Premium-Quality
Caffeine Free
No Added Sugar
No Chemicals or Pesticides
No Preservatives
No Artificial Flavours
Recipe

Boil 1 cup of water in a pan.
Turn off the flame and add 1 tsp of Satopradhan tulsi moringa mixed herbs & 1 tsp jaggery (optional).
Stir well, cover the pan with a lid and keep it aside for 1-2 minutes.
Filter the tea with a strainer, pour in a cup and serve.
Note: Do not boil this herbal mix directly as it may lead to destruction of the living enzymes. Always turn off the flame immediately after adding it.
Storage
Store in an airtight container at a cool & dry place away from moisture & sunlight

Shelf Life - 6 months from the date of packaging.

Allergen Information
Please check your body's response for any allergic reactions and consume accordingly.
For adding sweetness, please check out the following link

Have any question, click here
Tulsi Moringa Tea-Organic & Naturally Shade Dried Blend 50g -Sugar free & Caffeine free without Preservatives or Artificial Flavours
Organic quality product 👍
Refreshing, organic without preservatives .. good quality product 👍
Tulsi Moringa Tea - Organic & Naturally Shade Dried Blend 50g - Sugar free & Caffeine free without Preservatives or Artificial Flavours