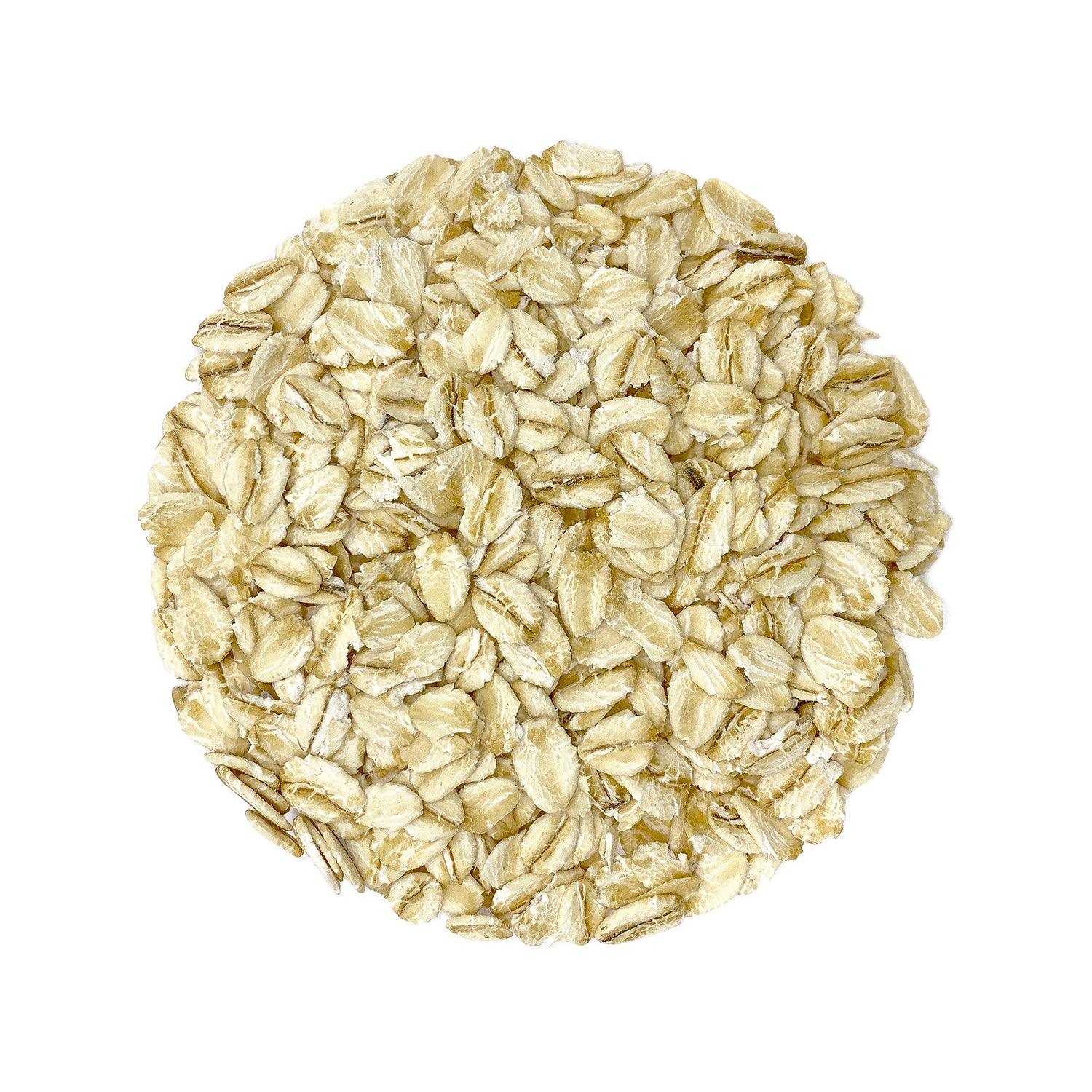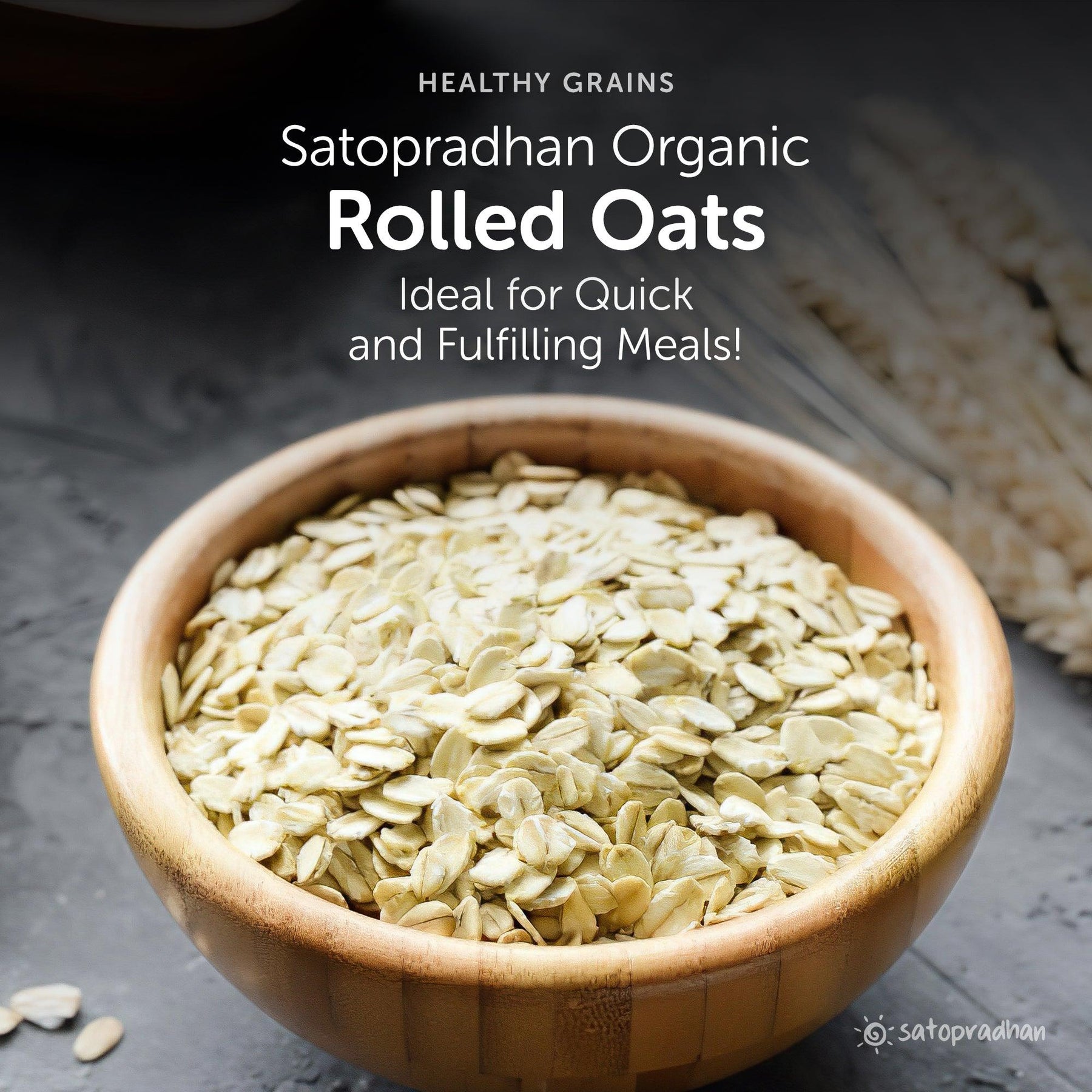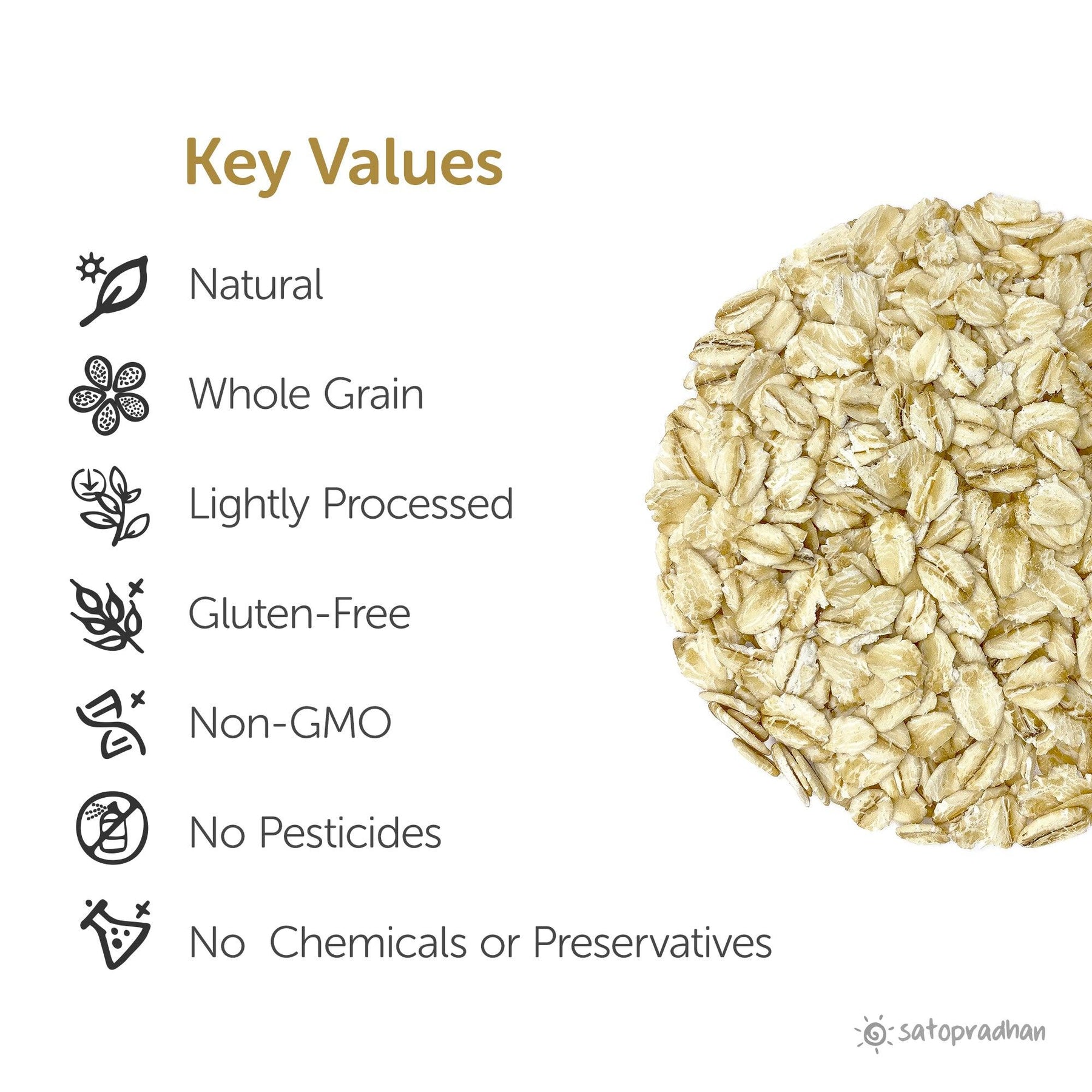 Oats Rolled - Old Fashioned in 600g pack - Organic, Gluten-free & Wholesome - Superior Quality Grains without Preservatives
Ingredients
Organic Whole Grain Rolled Oats
Key Values
100% Natural
Whole Grain
Lightly Processed
Gluten-Free
Non-GMO
No Chemicals or Pesticides
No Preservatives
Usage
Cook with a lot of fresh vegetables to prepare delicious soupy pot-meal.
Relish as fruit & nut oatmeal, prepared with fresh fruits, soaked nuts, jaggery powder & coconut milk.
Make delicious energy balls or granola bars by combining them with nut butter, dried fruits, nuts & seeds.
Grind into flour to use in healthy satvic snacks.
Storage
Store in an air-tight container away from moisture & direct sunlight.

Have any question, click here
Oats Rolled - Old Fashioned in 600g pack - Organic, Gluten-free & Wholesome - Superior Quality Grains without Preservatives
Absolutely amazing products
I'll make sure I order again from them, finally an online place I can trust.
Oats Rolled - Old Fashioned in 600g pack - Organic, Gluten-free & Wholesome - Superior Quality Grains without Preservatives
Oats Rolled - Old Fashioned in 800g pack - Organic, Gluten-free & Wholesome - Superior Quality Grains without Preservatives