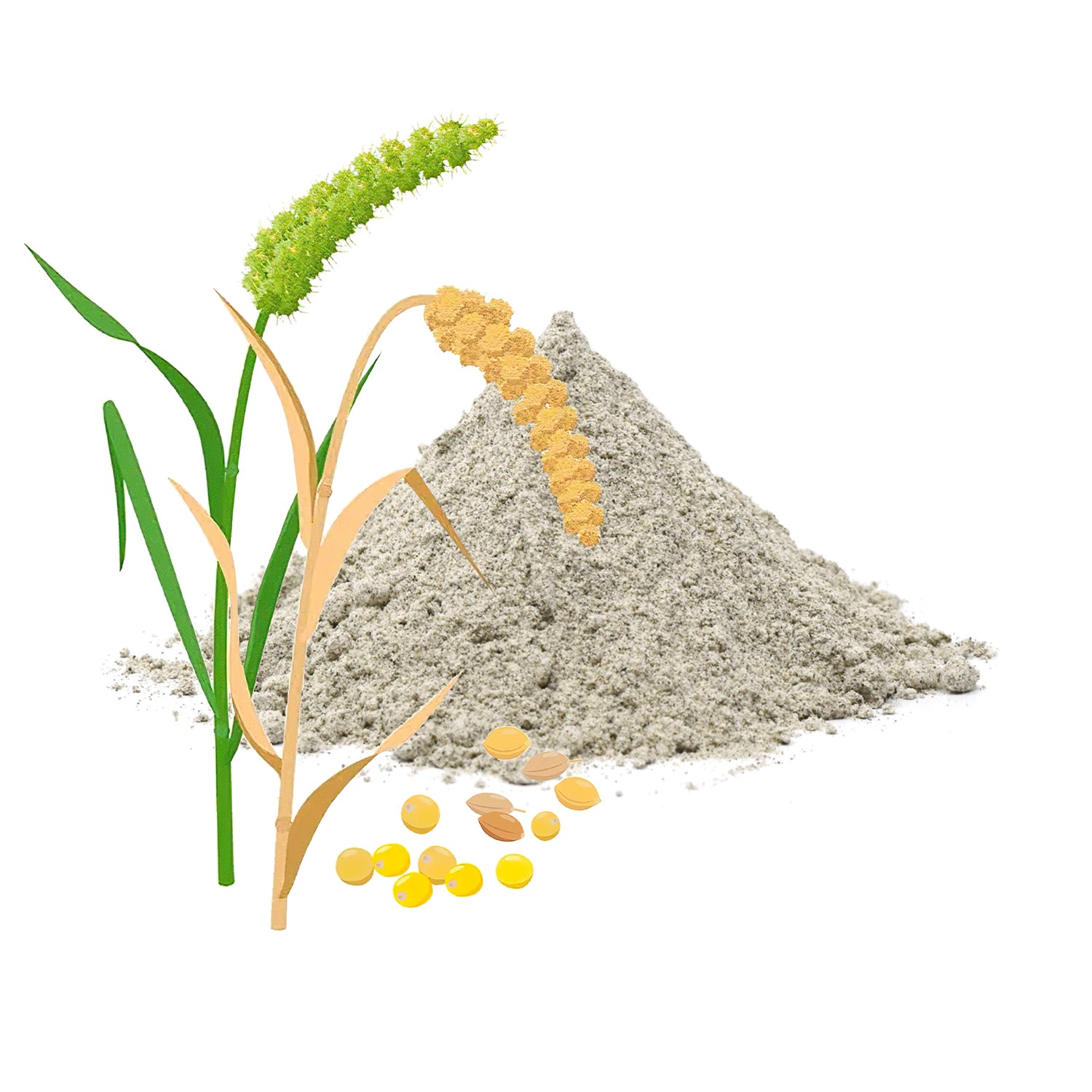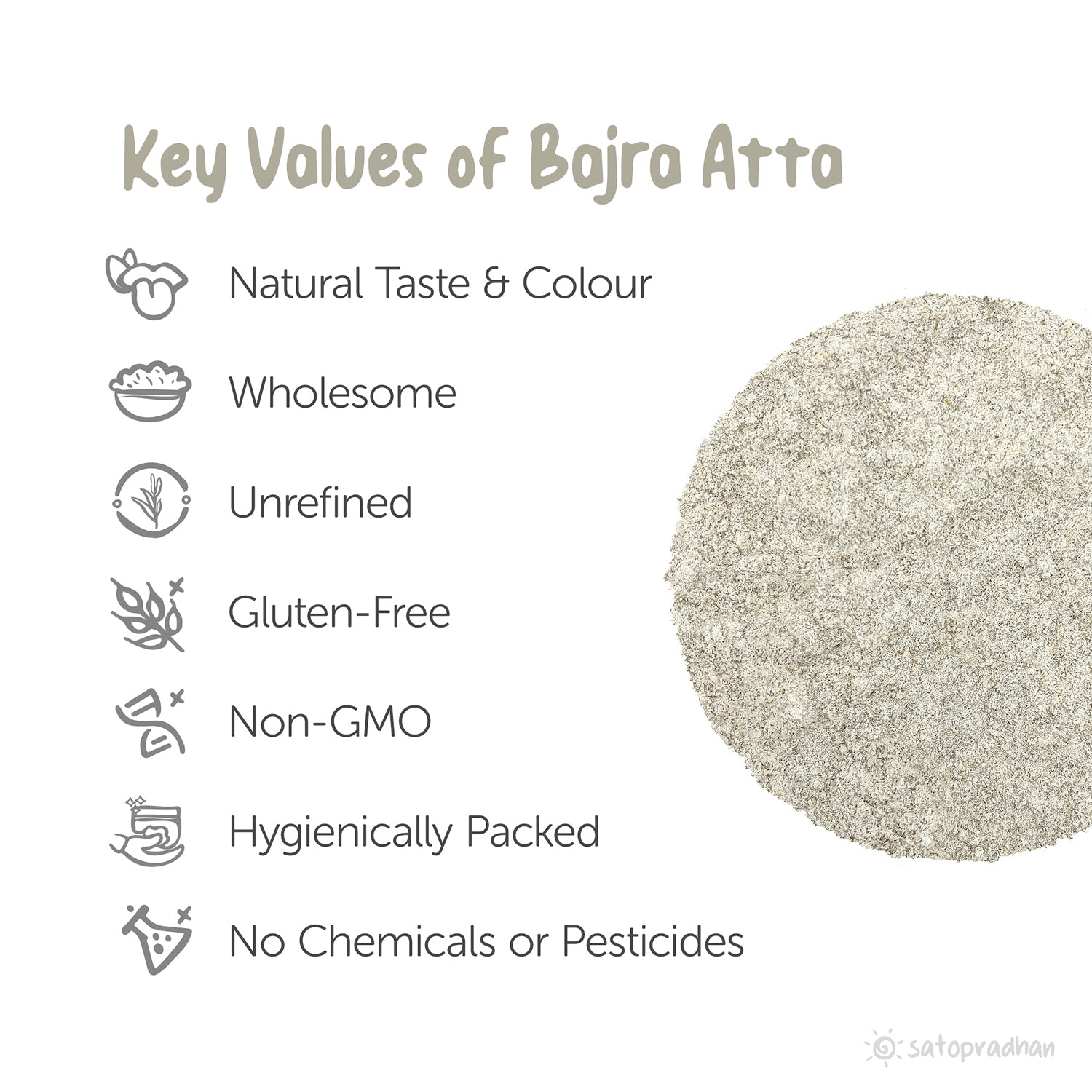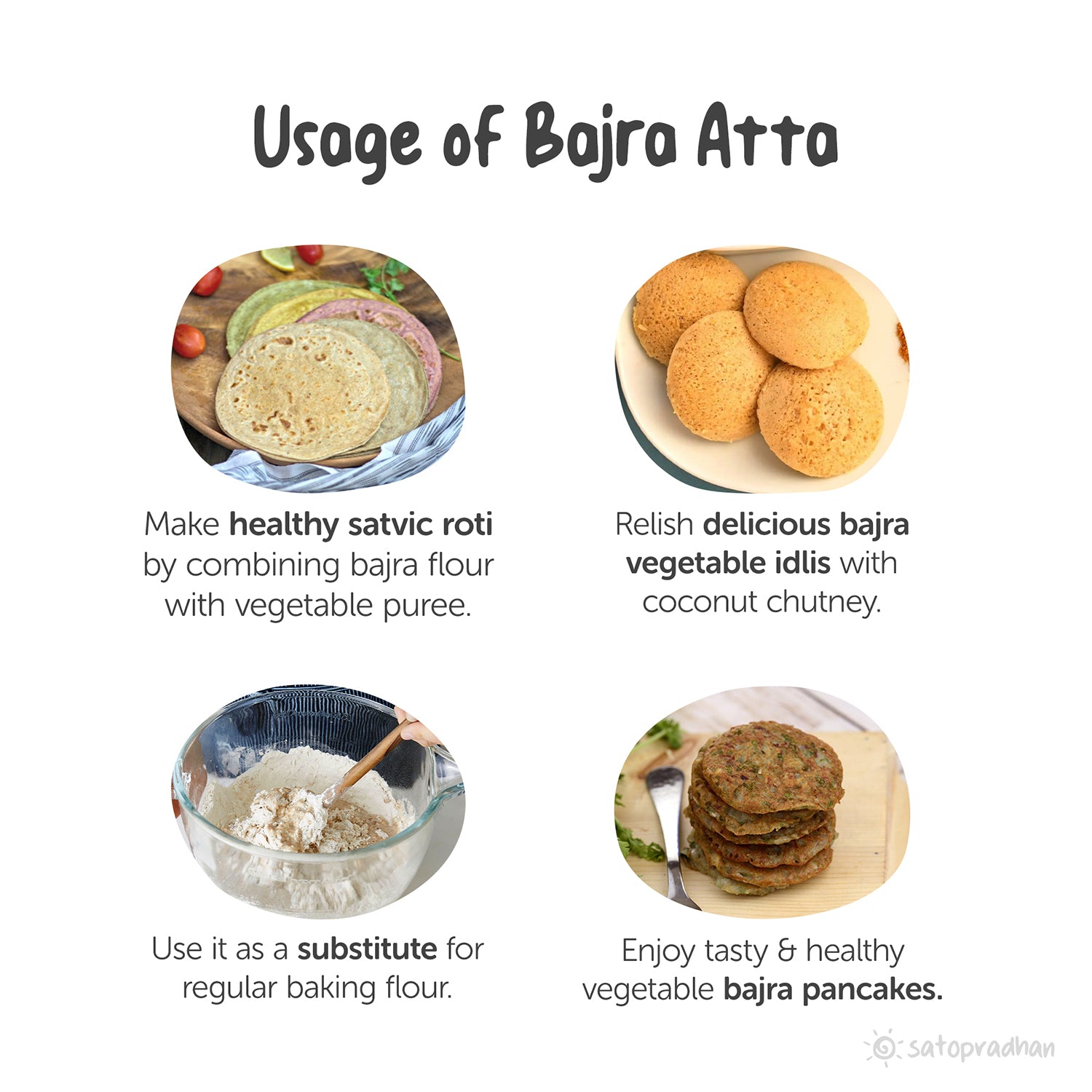 Bajra Atta - Pearl Millet Flour 800g - Traditional, Wholesome & Gluten-free - 100% Organic, Unrefined & Unadulterated
Ingredients
Organic Pearl Flour (Bajra ka atta), ground using Pearl Whole Grain grown in

Key Values

Natural Taste & Colour
Wholesome
Unrefined
Gluten-Free
Non-GMO
Hygienically Ground & Packed
No Chemicals or Pesticide

Usage
Make healthy satvic roti by combining bajra flour with vegetable puree.
Relish delicious bajra vegetable idlis with coconut chutney.
Use it as a substitute for regular baking flour.
Enjoy tasty & healthy vegetable bajra pancakes.
Storage
During humid or summer weather, it's crucial to transfer it to an airtight container within a few days of receiving it and store it away from moisture and direct sunlight.
Shelf Life
Best before 3 months from the date of packaging
Great taste
Definitely a great choice to have bajra atta as compared to wheat flour.The chappatis made from this atta are too delicious 😋
All products are good natural products
Best quality
All products of the brand are good, every time I select their products. Happy to be using organic atta every day in my kitchen now. Just keep the quality at all times 👌