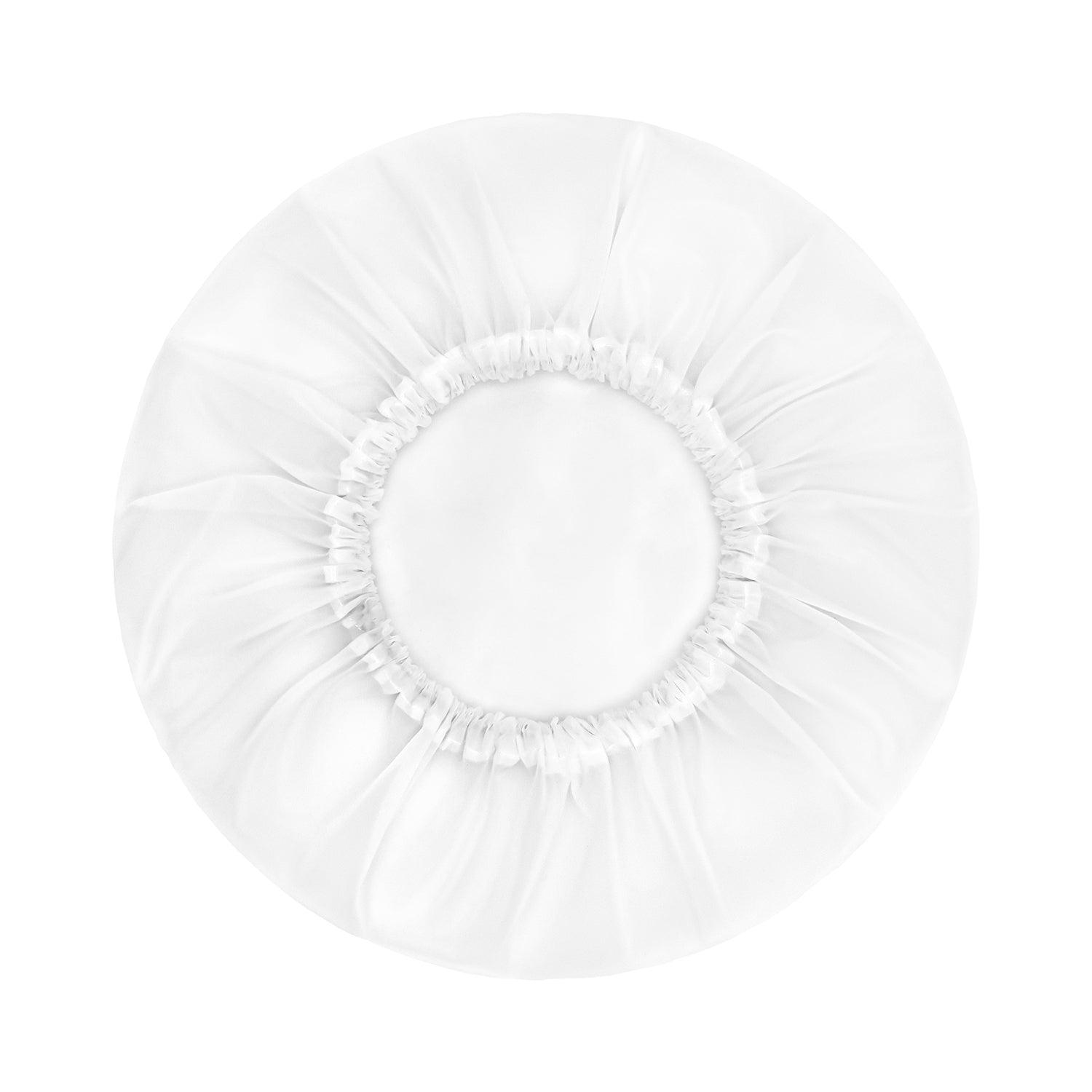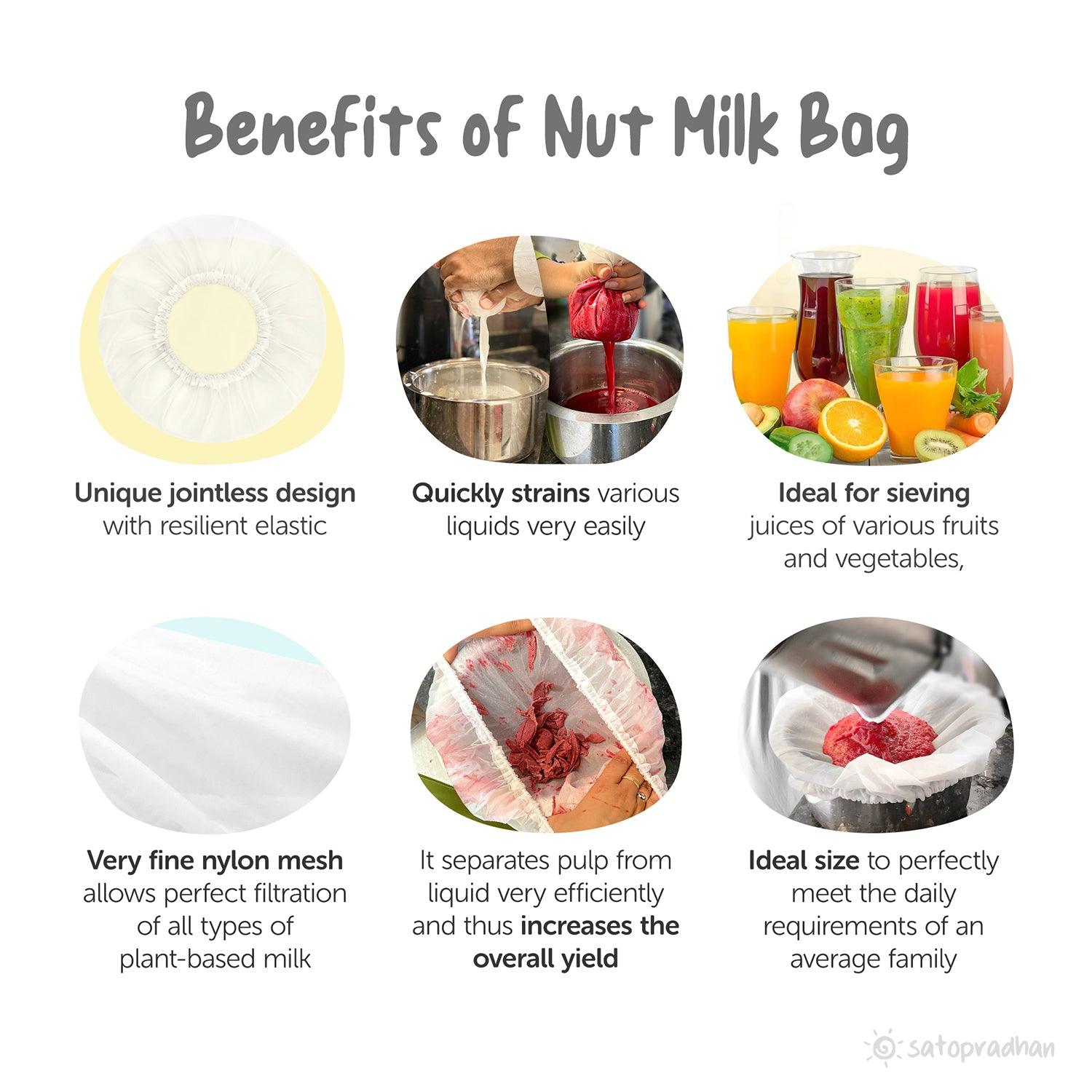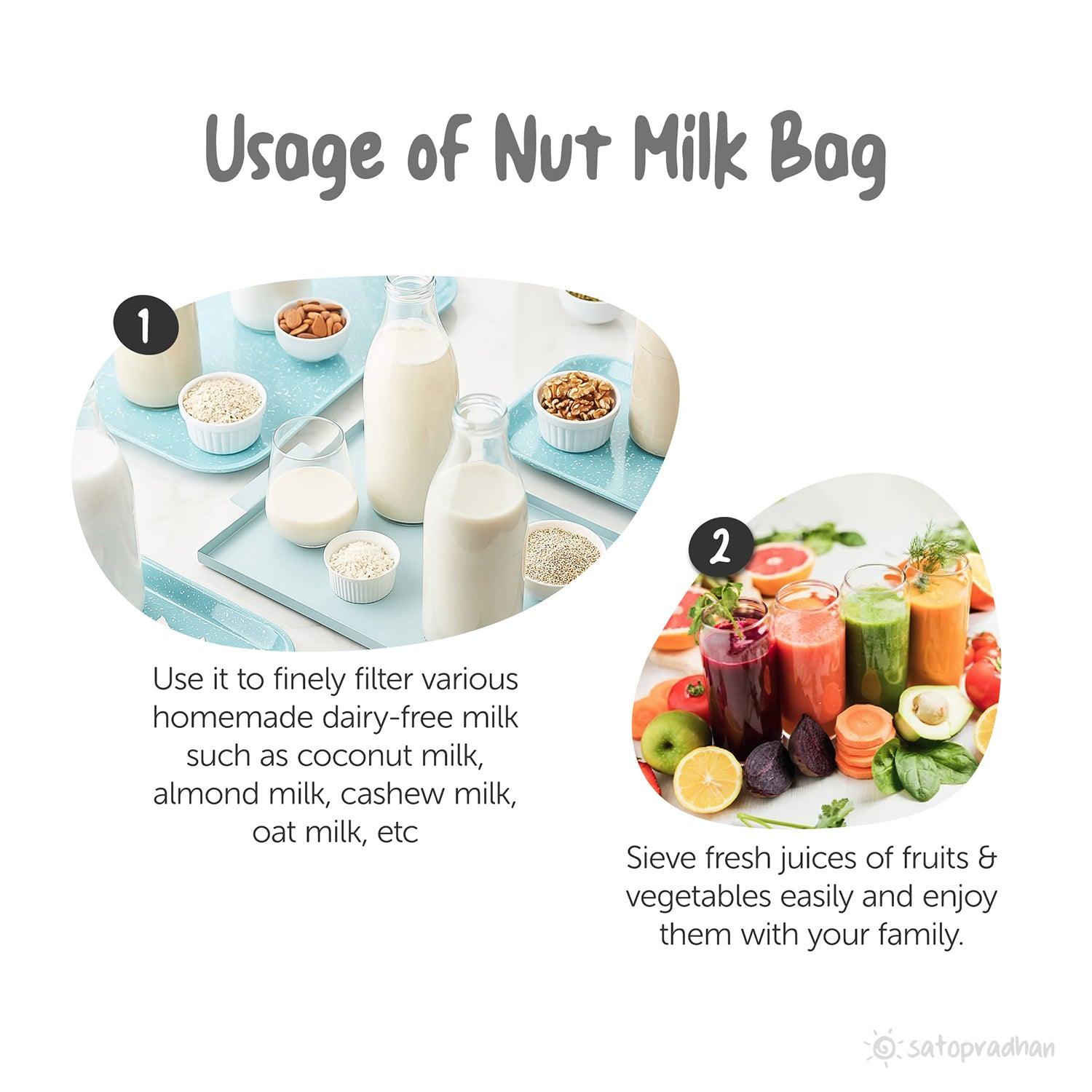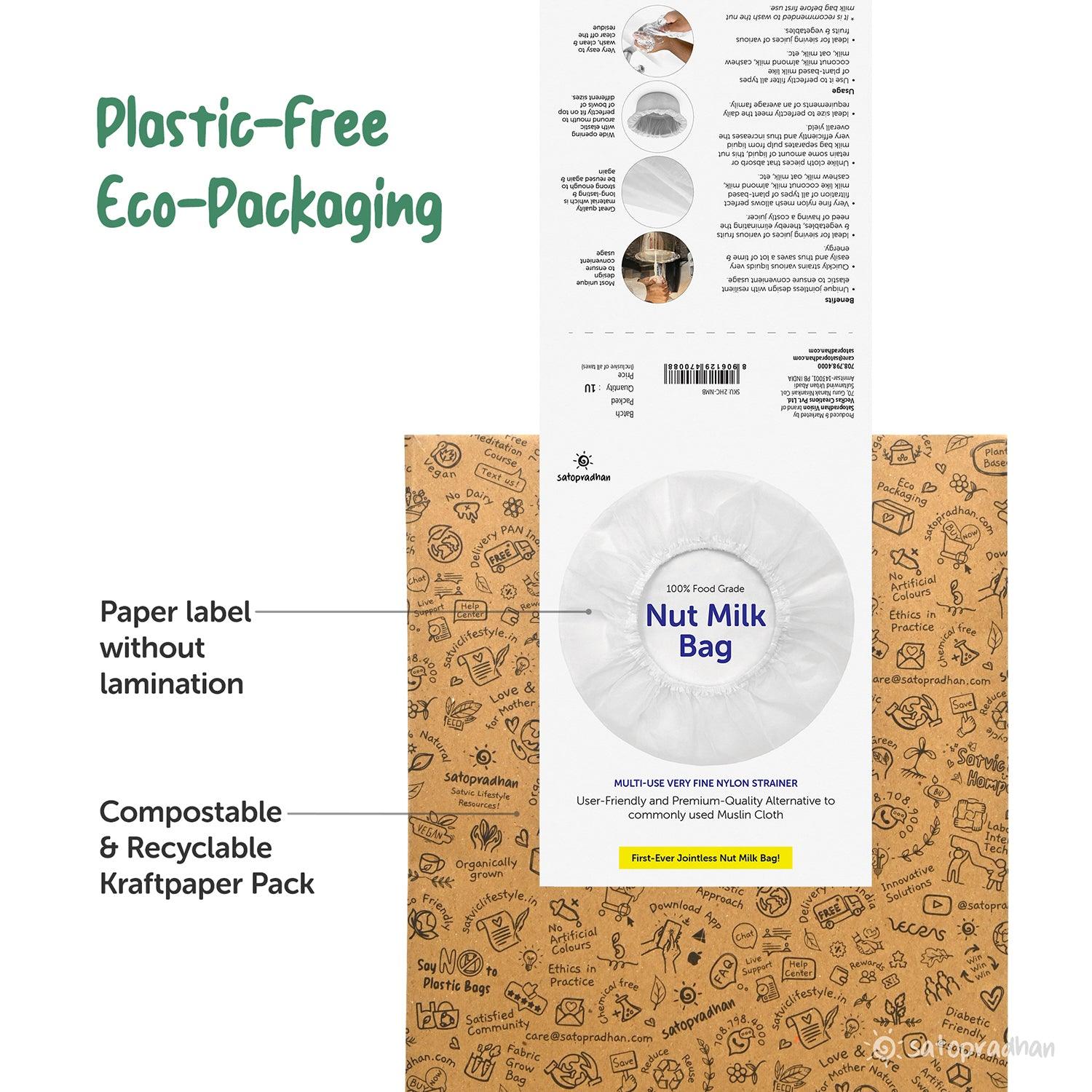 Nut Milk Bag - A perfect Food-Grade Strainer to sieve your Dairy-free Milk & Juices finely - Durable & Easy to Use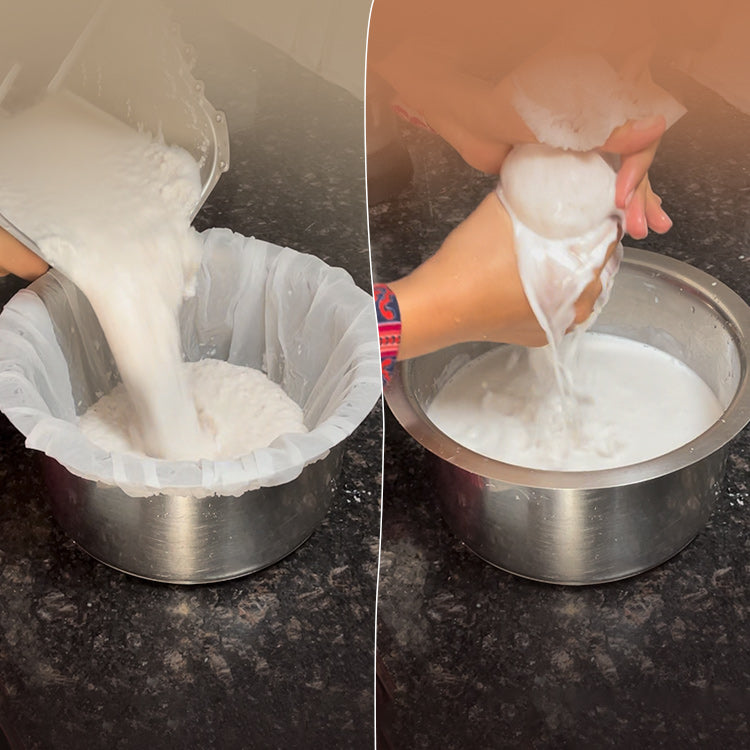 User-Friendly
Quickly strains various liquids very easily and thus saves a lot of time & energy; Requires minimal effort while squeezing making its use convenient by everyone.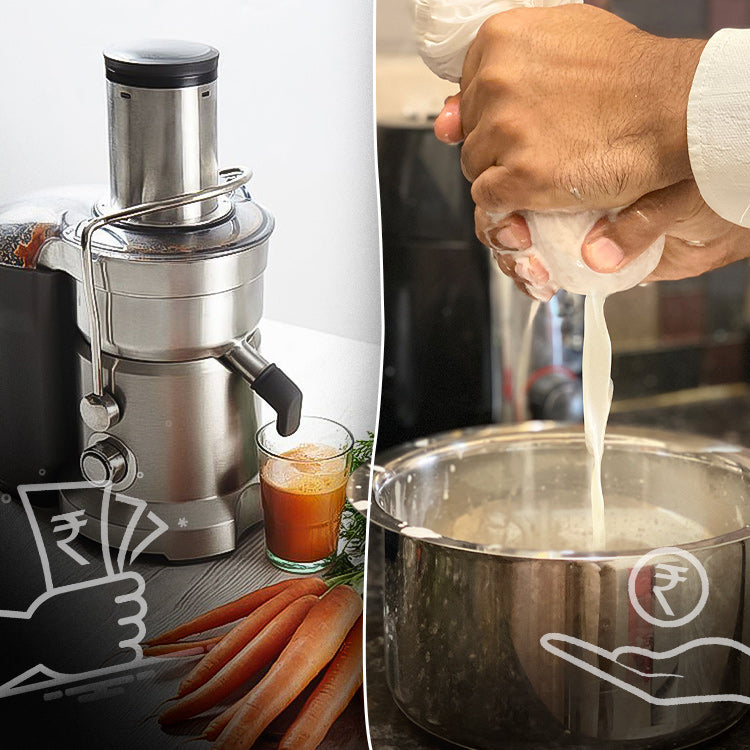 Cost-Effective
Eliminates the need of having a costly juicer as it is ideal for sieving fine juices of various fruits & vegetables quickly.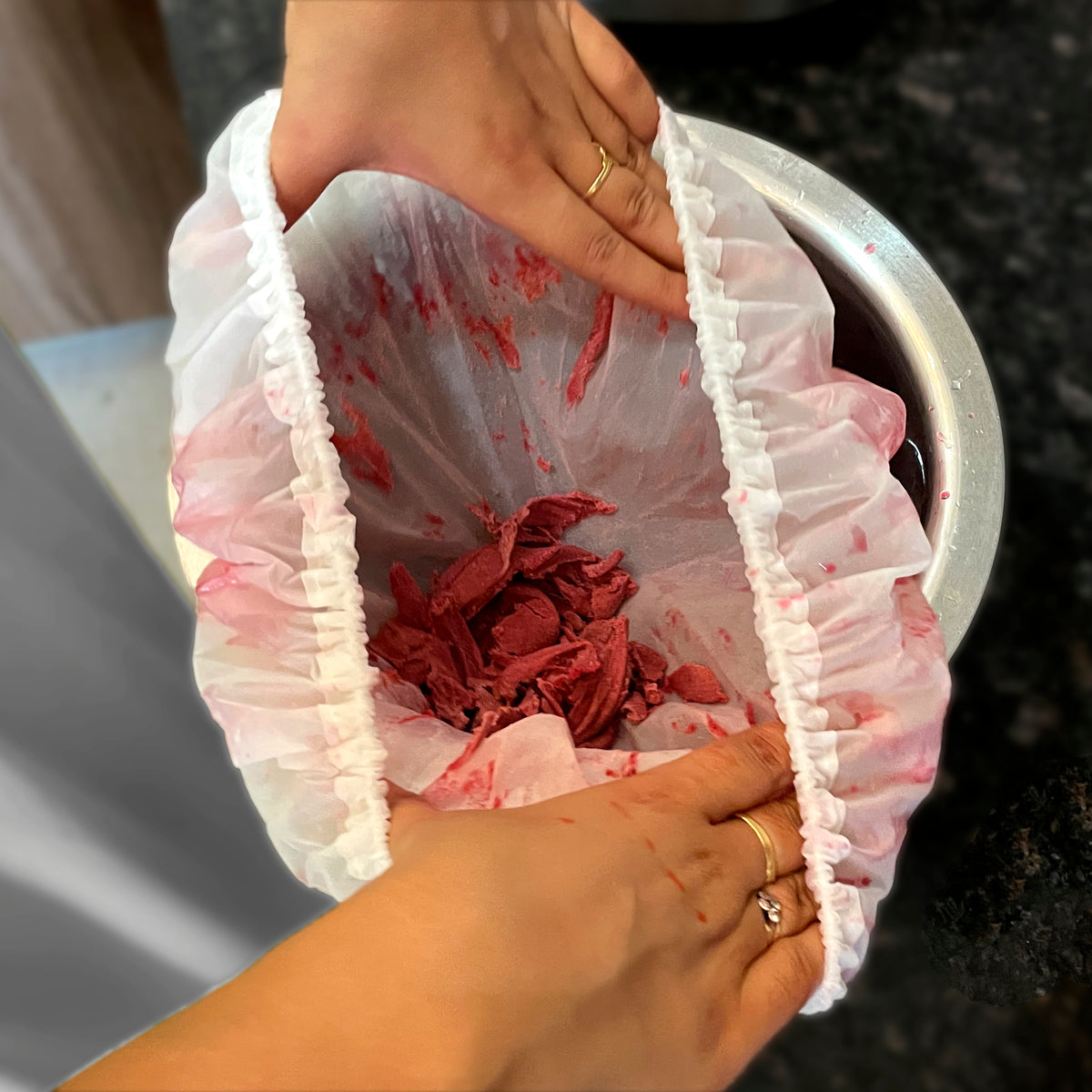 Better Yield
Unlike cloth pieces that absorb or retain some amount of liquid, this nut milk bag separates pulp from liquid very efficiently and thus increases the overall yield.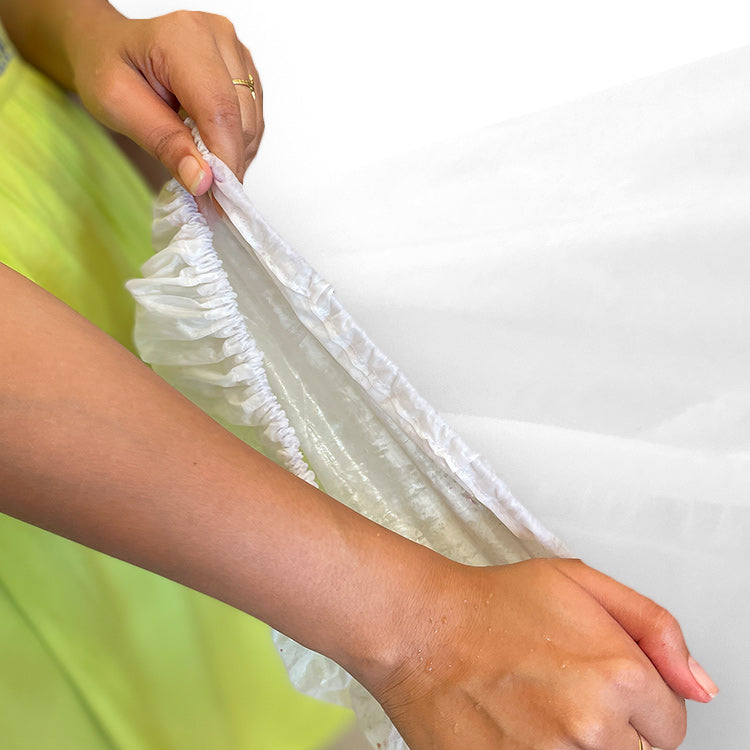 Highly Durable
Great quality cloth material & elastic ensure that it lasts long and serves you multiple times without any botheration of replacement.
Premium-Quality
Great quality material which is long-lasting & strong enough to be reused again & again.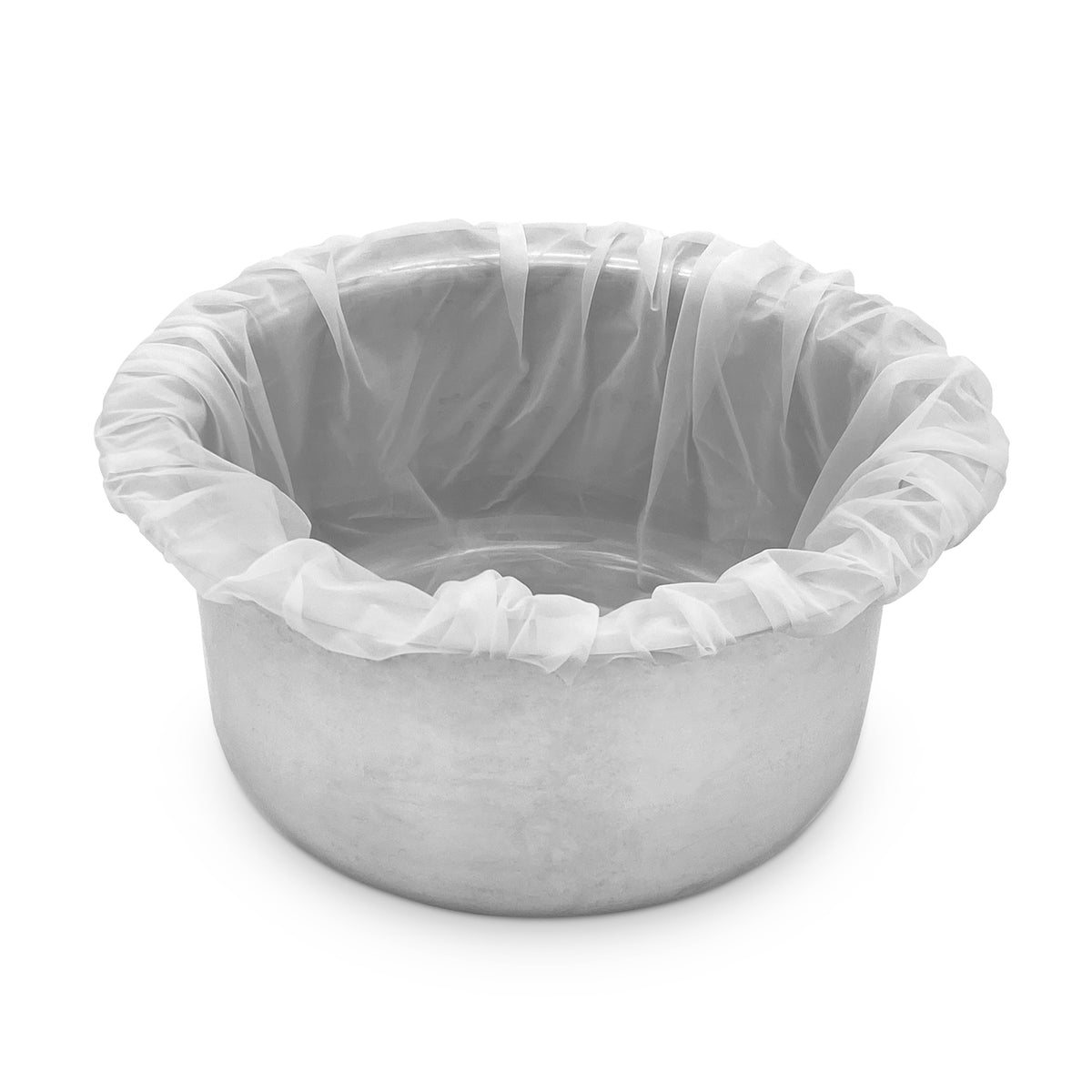 Wide & Flexible Mouth Opening
Big, round, and stretchable bag with a wide flexible mouth to perfectly fit on top of bowls of different sizes.
Easy to Wash
Requires minimal maintenance and very little effort to wash, clean & clear off the residue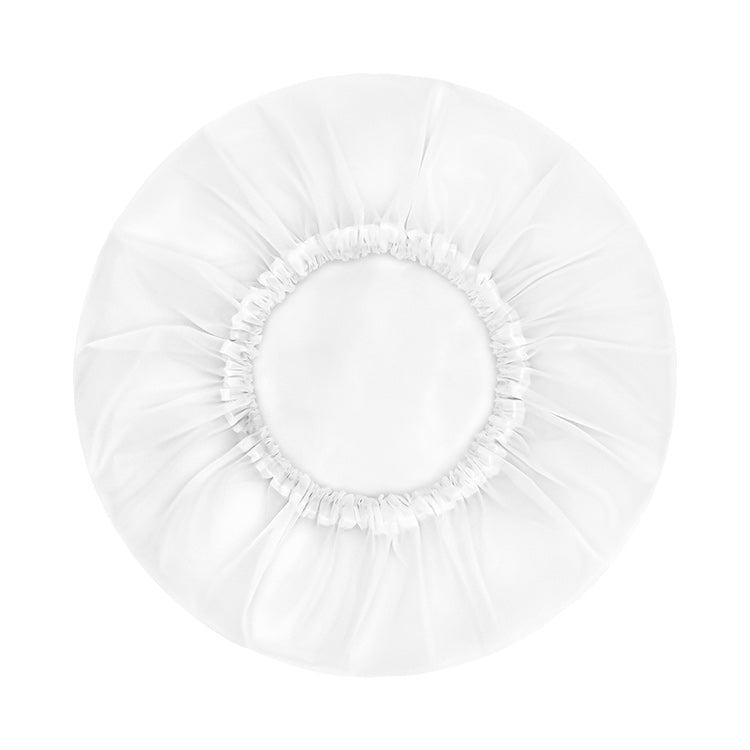 Unique Jointless Design
More surface area for squeezing & no scope of residue accumulation in corners or joints due to mindful.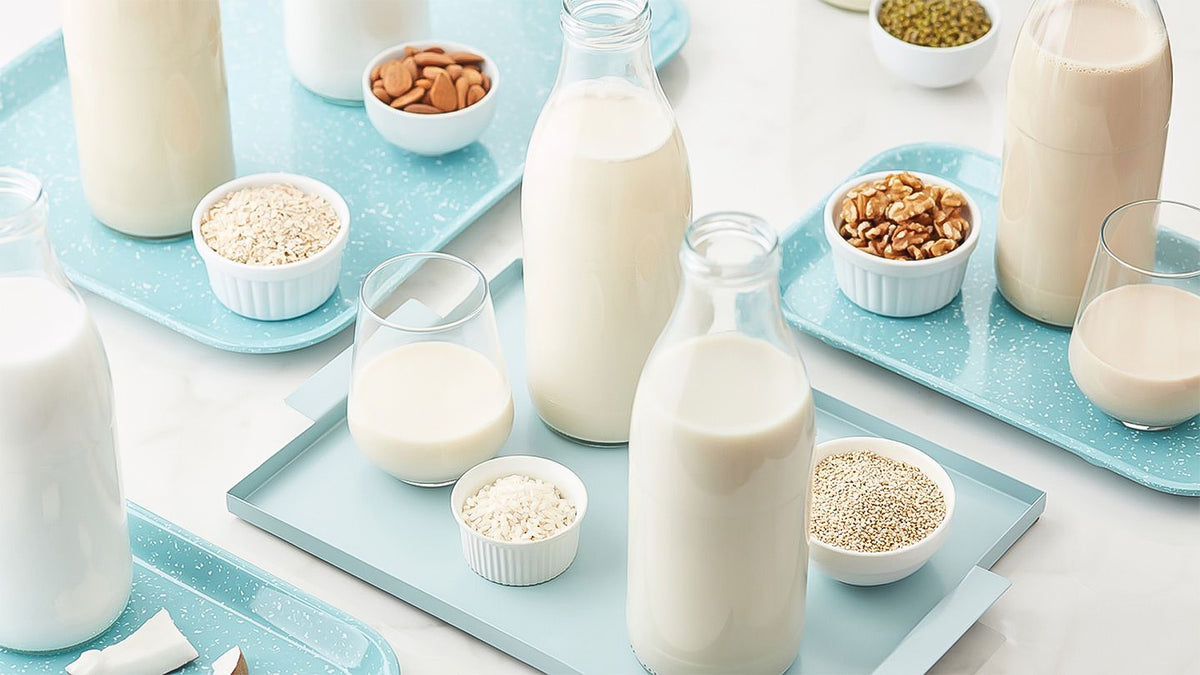 Filter Various Dairy-Free Milk
Use it to perfectly filter various home-made dairy-free milk such as coconut milk, almond milk, cashew milk, oat milk, etc.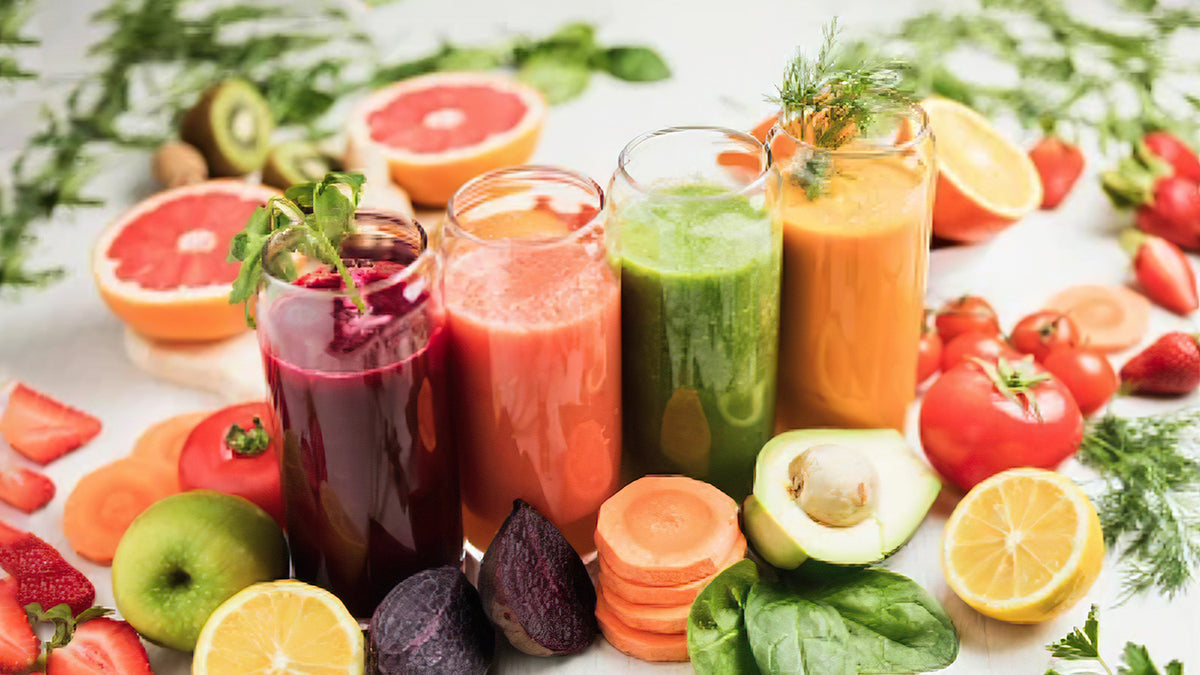 Sieve Fresh Fruit & Vegetable juices
Ideal for Sieving fresh juices of fruits & vegetables easily, without having the need of a costly juicer.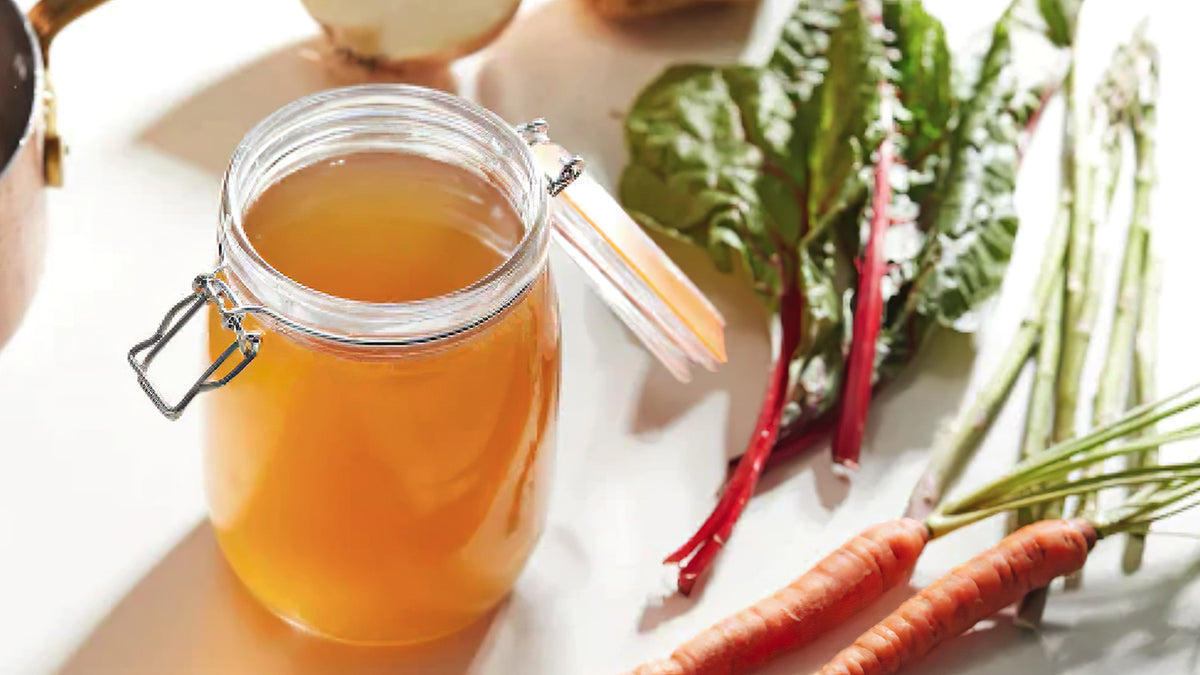 Finely Separate out Vegetable Stock
The heat resistant cloth material helps you separate stock from the boiled vegetables. Use it to seperate fine soups as well.
How it's different from others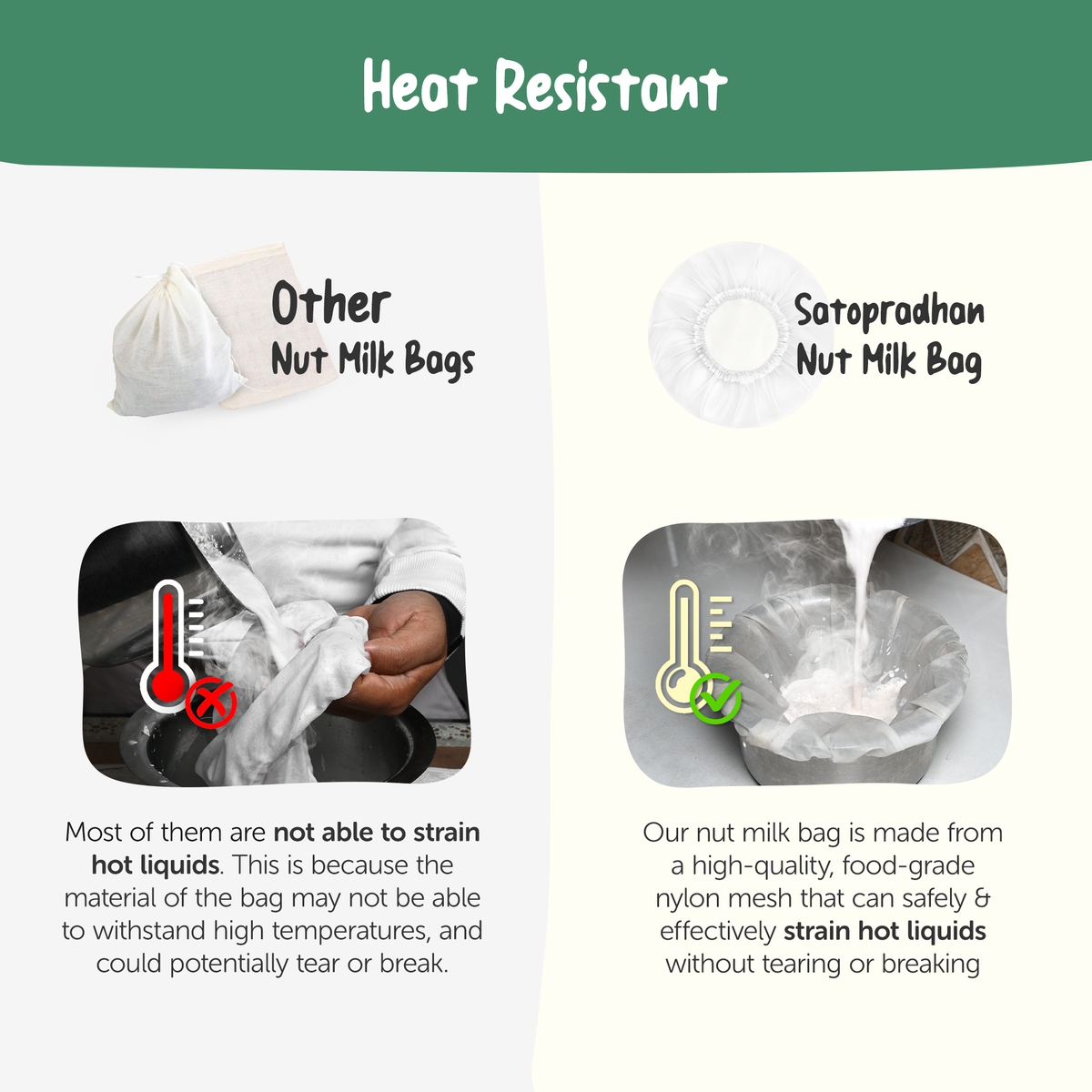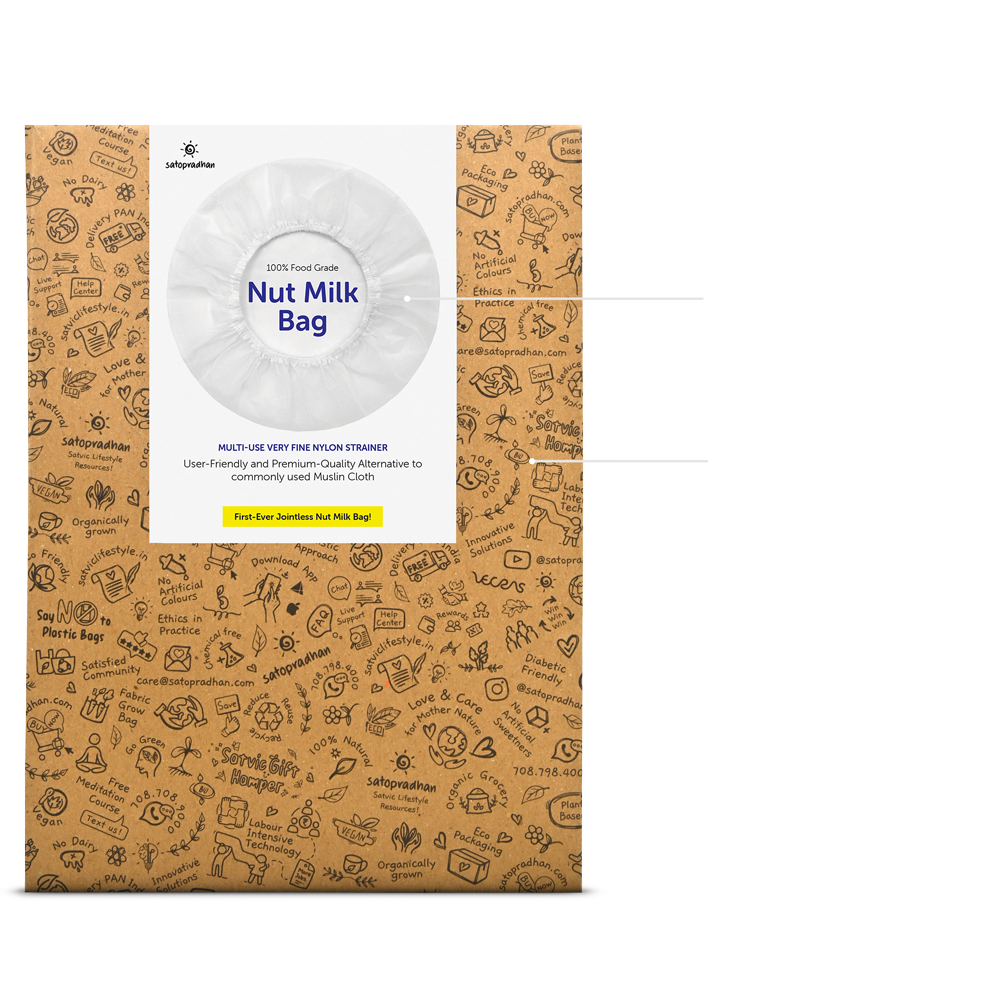 Eco Friendly Packaging
Packed in a beautifully printed, elegant, and nature-safe kraft paper pouch that is not only recyclable but 100% compostable too. The pack is labeled with a recyclable & compostable label without lamination. Hence, it is plastic-free and completely safe for us, our fellow beings, and Mother Nature.
Good & useful product
Really nice product to strain my morning detox juices. Easy to clean with a bit of handwash.
nice and easy to use, perfect filter for nut milk and juices
Nut Milk Bag - A perfect Food-Grade Strainer to sieve your Dairy-free Milk & Juices finely - Durable & Easy to Use
A big time saver
It saves lot of time, Must have product
Want to try it out?
Premium-quality alternative to commonly used Muslin Cloth to separate the solids from your favourite plant-based milk, vegetable or fruit juices, or vegetable stock.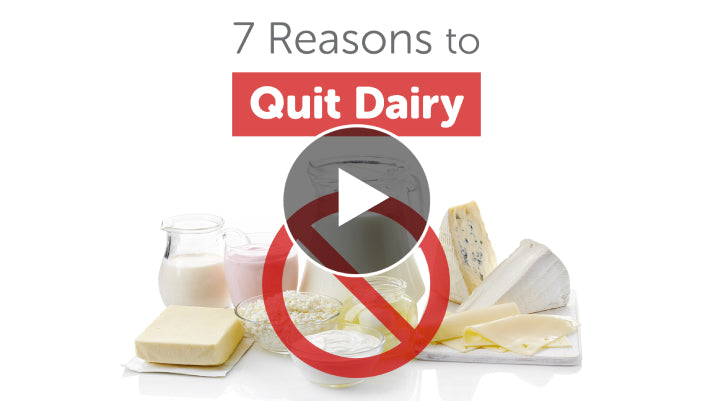 Why Say No To Dairy? 
It is a common belief that the consumption of dairy products is good for the human body but do you know how accurate this belief system is...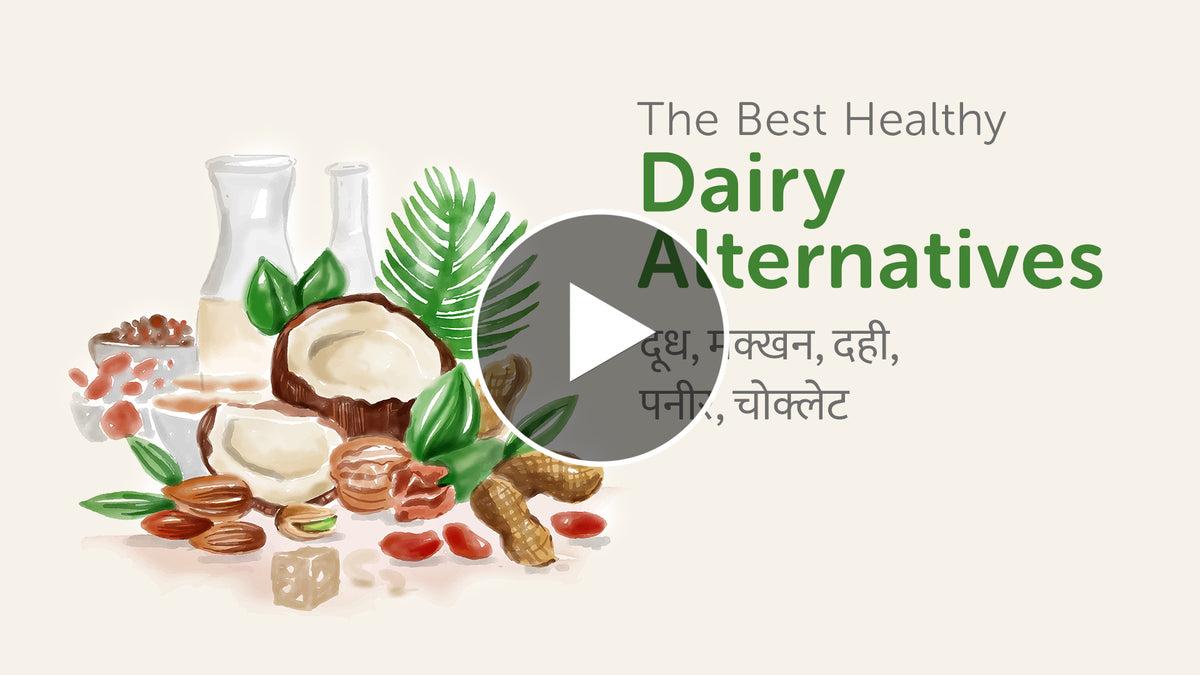 All Answers to Kickstart your Dairy-Free Journey
Have you decided to cut off dairy from your diet but are confused about which dairy alternatives to use? We have the answers to all your...