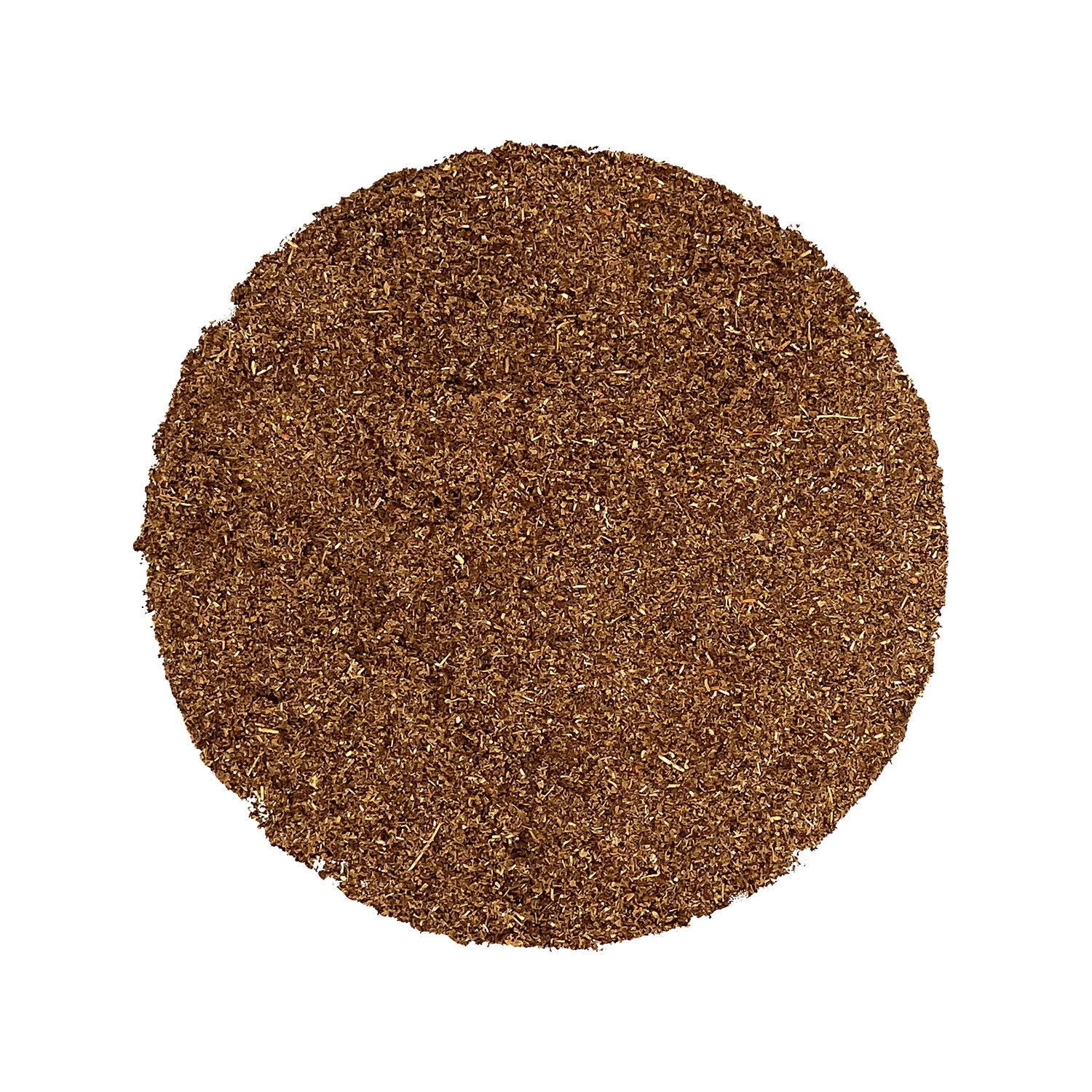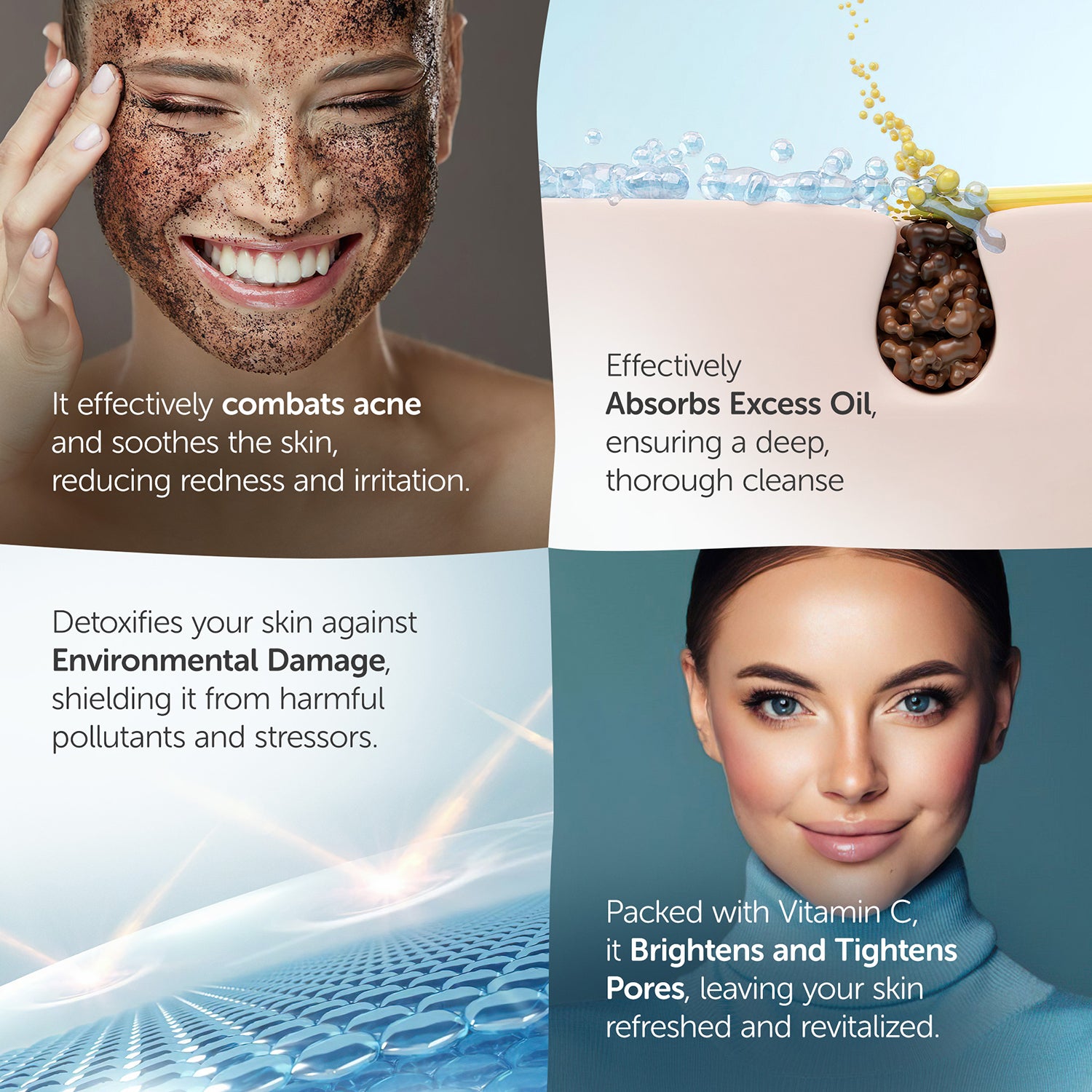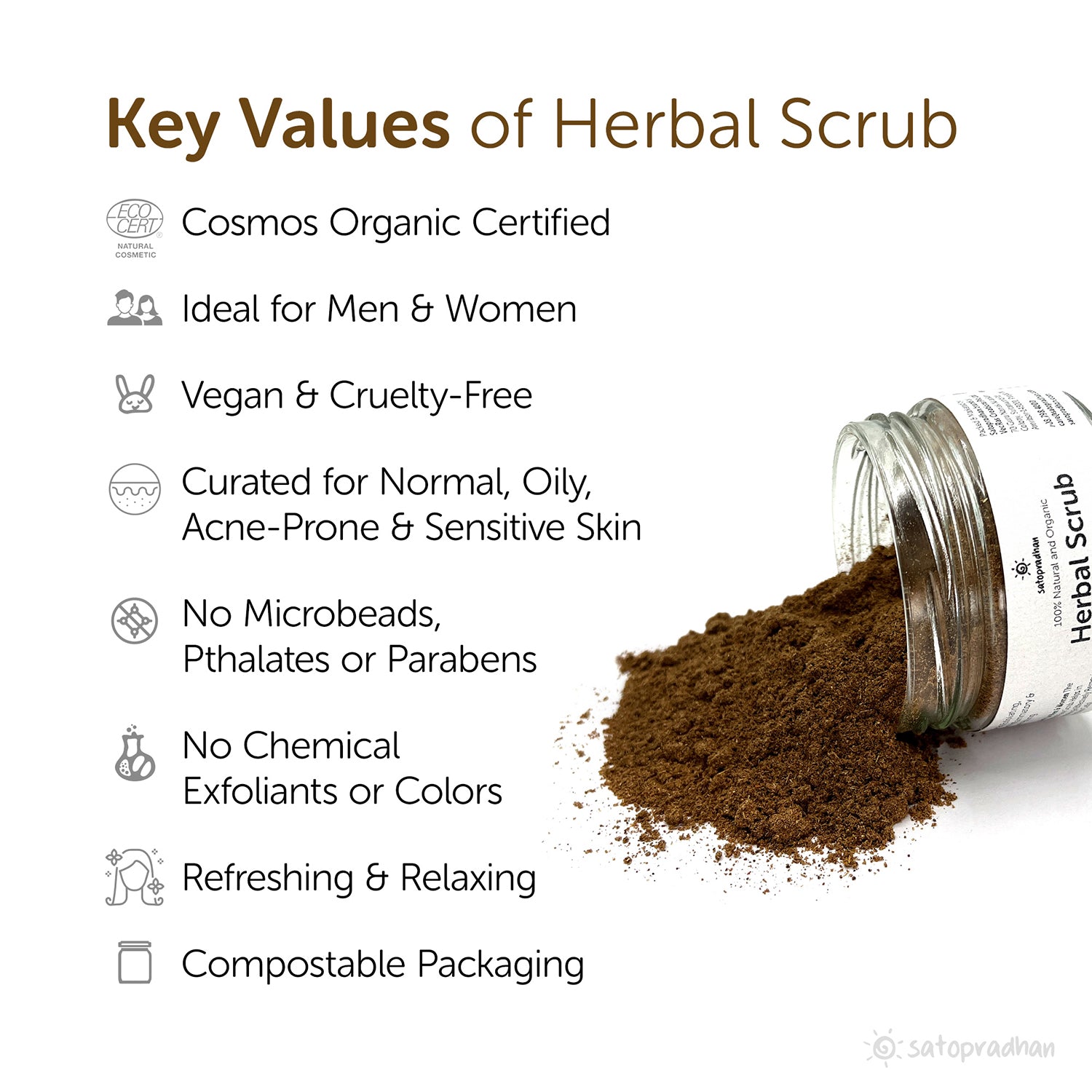 Exfoliating Herbal Scrub for Face & Body 80g - Natural Handmade Detan Scrub for Cleansing | Dead Skin and Blackhead Removal For Men & Women
Ingredients
Jojoba Powder, Kalonji (Black Seed) Powder, Sandalwood Powder, Triphala Powder, Reetha, Shikakai, Multani Mitti and Essential Oils of Lavender, Sweetlime & Turmeric.

Key Values

Curated for Normal, Oily, Acne-Prone & Sensitive Skin
Vegan & Cruelty-Free
Ideal for Men & Women
Cosmos Organic Certified
No Microbeads, Pthalates or Parabens
No Chemical Exfoliants or Colors
Refreshing & Relaxing
Compostable Packaging
Benefits

Our face & bath cleansing scrub effectively combats acne and soothes the skin, reducing redness and irritation.
Packed with Vitamin C, it brightens and tightens pores, leaving your skin refreshed and revitalized.
Detoxifies your skin against environmental damage, shielding it from harmful pollutants and stressors.
Combats acne-causing bacteria, & enhances skin health, promoting a clearer, blemish-free complexion
Effectively absorbs excess oil, ensuring a deep, thorough cleanse
How to use on face

Take 2-3 spoons of our Antioxidant Detan Scrub and combine it with an equal amount of water, whether regular or rose water, in a mixing bowl.
Thoroughly blend the scrub and water & apply it on your damp face
Using your fingertips, apply the scrub evenly to your entire face and neck, massaging gently.
Do not apply too much pressure and exfoliate gently. Massage your face in an upward direction and concentrate on the corners of your nose, upperlips, and cheeks.
Wash your face and pat it dry with a soft towel.
How to use on body

Wet your skin in the shower or bath.
Massage the scrub onto your skin using circular motions. Focus on rough areas like elbows, knees, and heels. Be gentle to avoid skin irritation.
Gently remove dead skin cells by scrubbing. You can use natural loofah for scrubbing as well
Thoroughly rinse away the scrub with warm water.
Gently pat your skin dry with a soft towel.
Apply Coconut Oil or any vegan moisturizer to keep your skin hydrated.
Note: Although this face & bath scrub is completely free of harsh chemicals, a patch test must be done before use. You can use it twice a week.

Shelf life
Best before 2 years if stored properly