No Coffee Powder 200g - Prepared using Organic Chickpeas/Kabuli Chana - Non Stimulant Caffeine free & Dairy free fine powder without Sugar, Artificial Flavours/Colors or Preservatives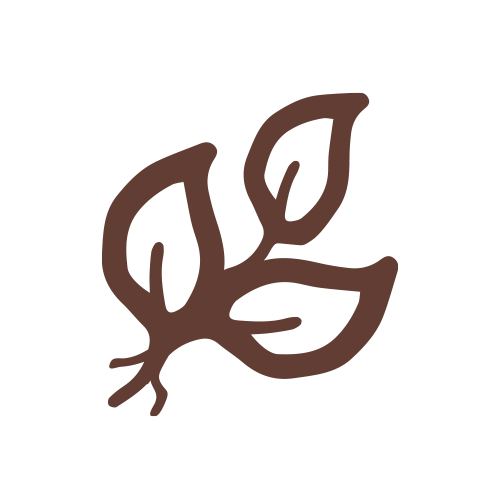 Naturally Sourced
Our powder is made from Kabuli Chana, which is sourced naturally and organically, ensuring no chemicals are used in its cultivation.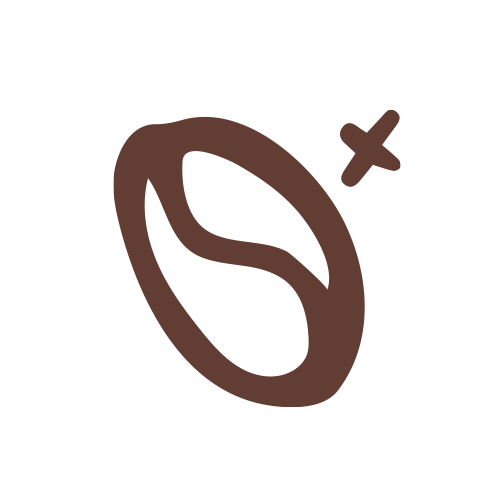 Zero Caffeine
Unlike traditional coffee made from coffee beans, our product is crafted solely from Kabuli Chana, resulting in a 100% caffeine-free beverage.

Non-Stimulant
There are no chances of nervous system stimulation and hence, it has no impact on sleep patterns.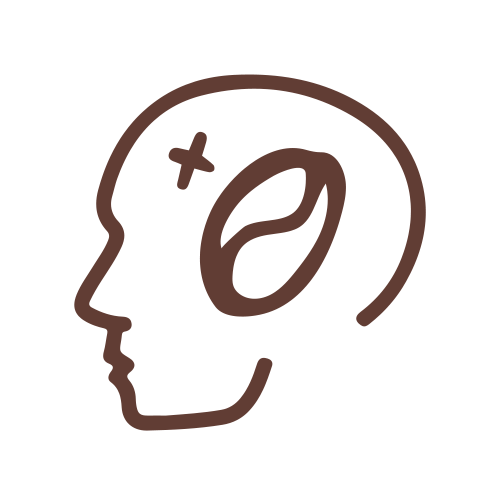 Non-Addictive
Since our product is free from caffeine, it is non-addictive, promoting both physical and mental well-being without the risk of dependency.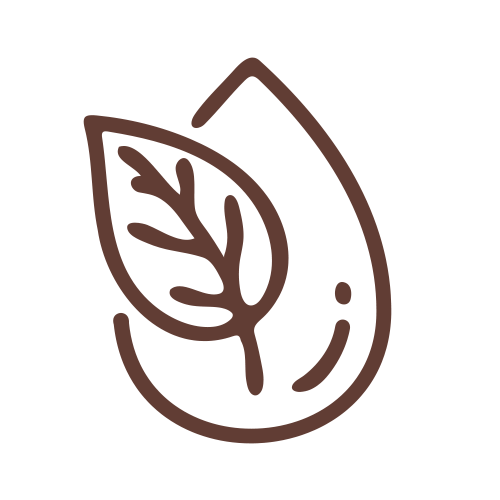 Plant-Based and Sugar-Free
Our beverage contains no sugar or dairy, making it suitable for those following a plant-based or sugar-free diet.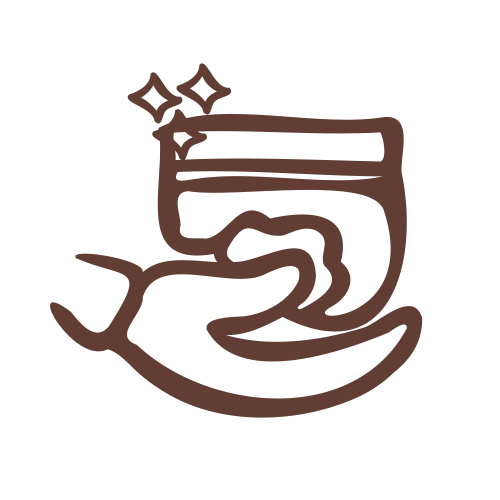 Hygienically Packed
From the handpicking of ingredients to the roasting, grinding, and packaging processes, we maintain the highest standards of hygiene to ensure a safe and quality product.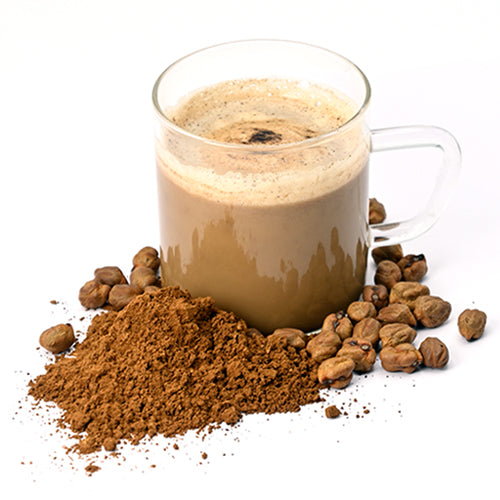 Hot or Cold Coffee
Add to nut milk to make delicious hot or cold coffee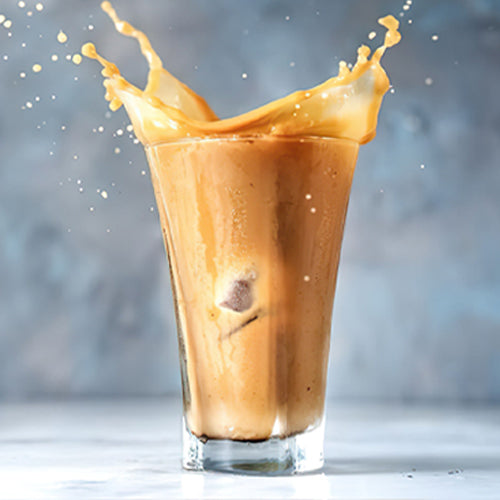 Coffee Shakes
Enjoy yummy coffee shakes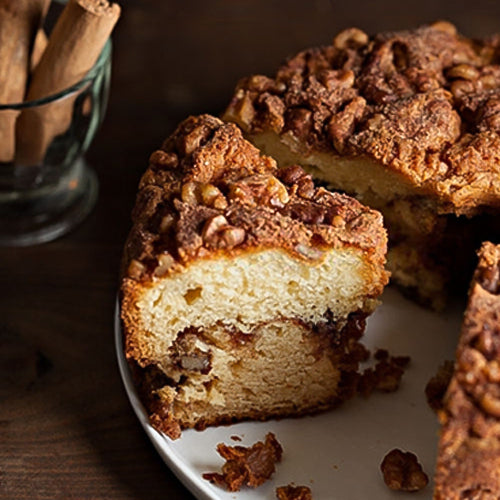 Coffee Cakes
Make homemade dairy-free & caffeine-free coffee cakes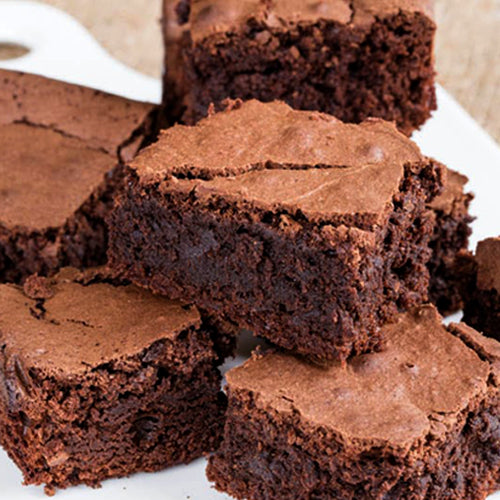 Chocolate Brownies & Muffins
Use it to prepare plant-based chocolate brownies or muffins
How it's different from others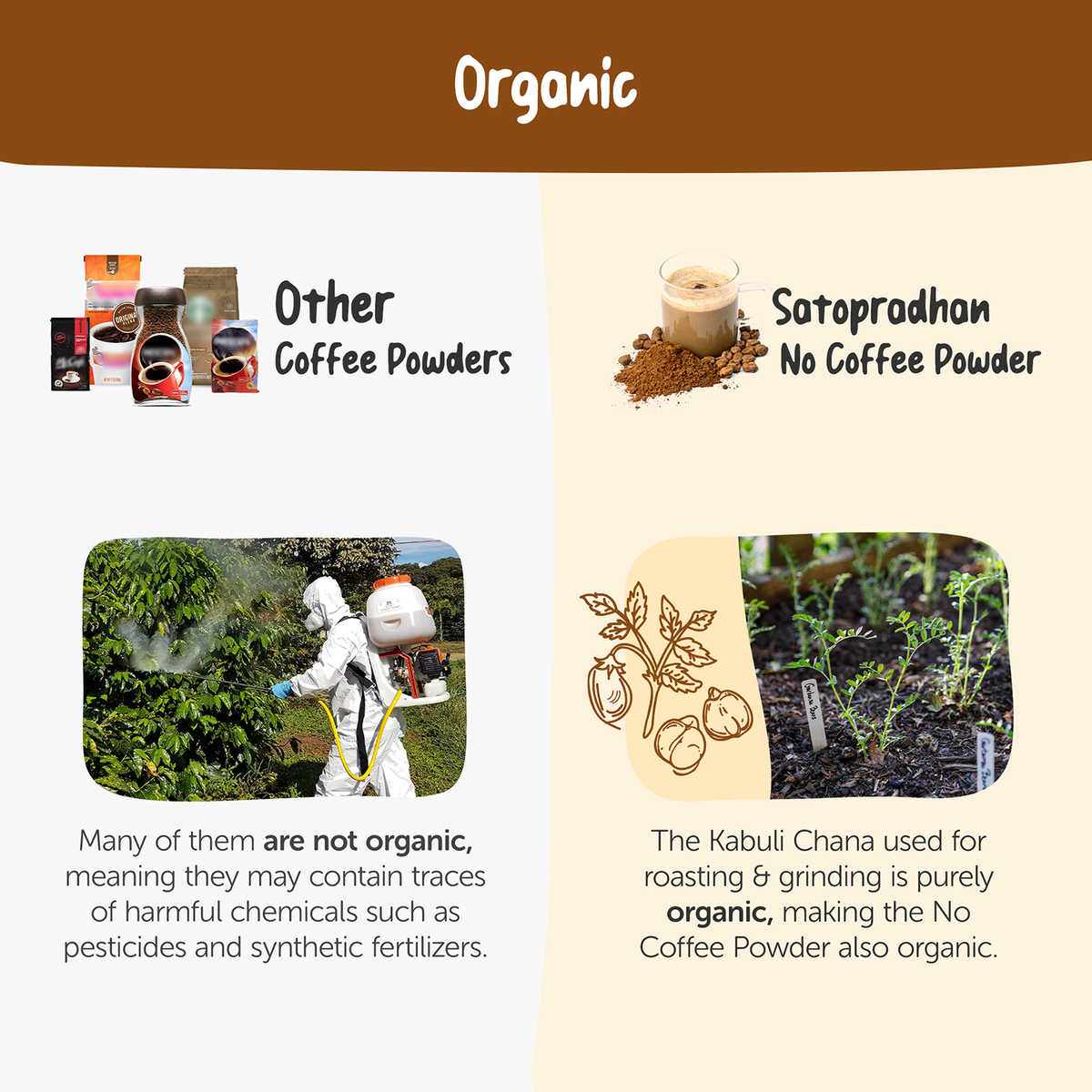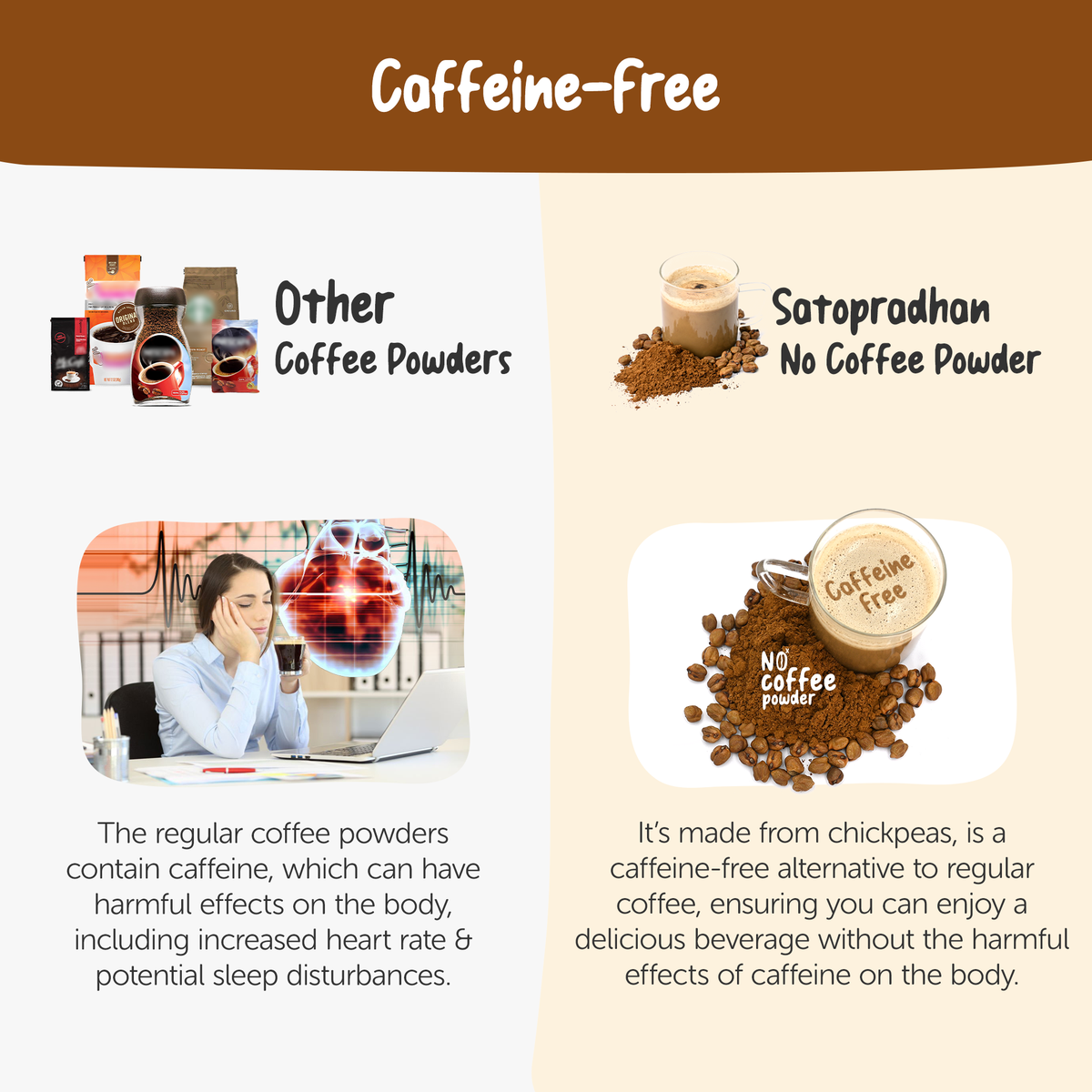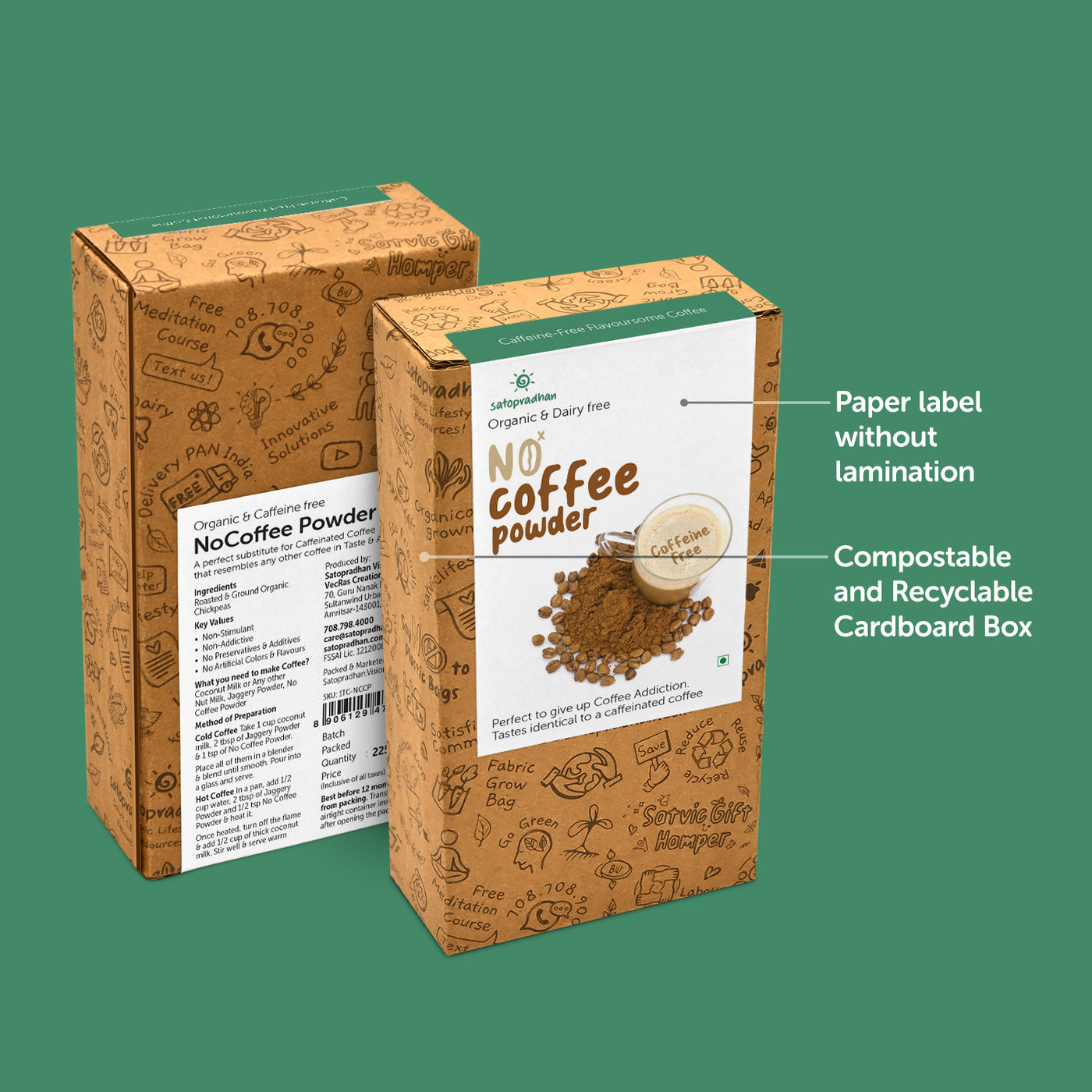 Eco Friendly Packaging
Packed in a beautifully printed, elegant, and nature-safe kraft paper pouch that is not only recyclable but 100% compostable too. The pack is labeled with a recyclable & compostable label without lamination. Hence, it is plastic-free and completely safe for us, our fellow beings, and Mother Nature.
Hear What Our Community Says About Our Cleaners!
It tastes like coffee but should add more powder for good flavour 👍
Actual Satvic product, eco friendly packaging, proper instructions for use, tastes literally like coffee. ❤️
Excellent product
The taste is very nice , thank you satopradhan for bringing us genuine products
Excellent..in flavour .colour
Try out Today
A perfect substitute for Caffeinated Coffee that resembles any other coffee in Taste & Aroma. Healthy & Easy to prepare and magical for those who wish to give up Tea or Coffee addiction